New Season Clarks Originals at English Brands
August marks the beginning of the football season and pre-season optimism is pumping every football fan veins. Will things be better than last season? Will the new additions perform the way they should? Is success guaranteed?
---
Not necessarily.
August also marks the beginning of the new fashion season. Shoe lovers in every genre are beginning to think about smart shoes & winter boots shoes as they start to drop poolside sliders & white luxe trainers.
What new season stuff is coming in? Will what was in fashion last year be in vogue this season? Is success guaranteed?
At English Brands, we can't guarantee your team's success, but we can guarantee your shoe success.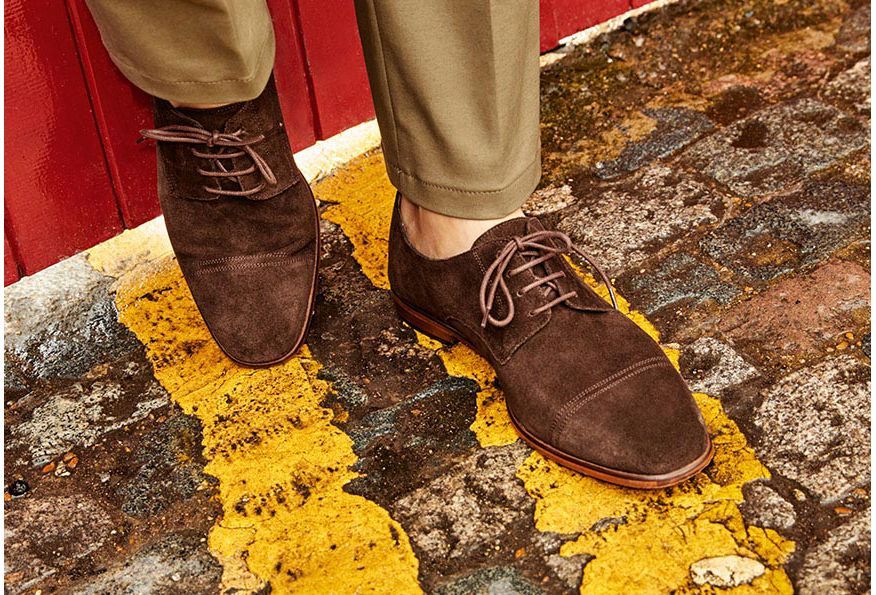 Clarks Originals at English Brands - Brand New Desert Boots
Originally promoted in 1950 by Nathan Clark, the Desert Boot was inspired by a rough boot from Cairo's Old Bazaar. It became an instant hit, and was instantly accepted as the footwear of choice for off-duty army officers. Often imitated & never bettered, these shoes' clean lines team beautifully with a simple lace fastening and a signature gum sole.
English Brands Desert Boots & Cultural Value
As the years of gone by desert boots have been ascribed to a number of subcultures that include both music & football. The Britpop era of the 90's, with bands like Oasis & Blur, meant that they became signifiers of a timeless musical culture & dress code still relevant today.
In terms of football - any football ground in the Midlands is guaranteed to have fans that wear Clarks Originals – particularly desert boots as they're versatile enough to work with both young & old consumers.
Accepted as a smart option for music-loving, beer-drinking football fans, Clarks desert boots have become respected among the respected.
Contact us Today
For more information call us today on 0121 448 8851. Alternatively, why not pop into our showroom just 5 minutes' walk from New Street Station open Monday to Saturday 10:00- 19:00 & Sunday 10:00-17:00. We'd be happy to go through any questions you might have about the new season.
---