Welcome to English-Brands.co.uk
Let me introduce myself. My name is Mihails Bolohs and I am the CEO of English Brands.
How it's all started:
I've always preferred to buy good clothes and shoes. In my native country Latvia, it was very difficult to buy good branded fashion.
Everything changed for me in 2004, when I moved to Northampton (a small town near London). I enrolled in the local university. On my graduation with a degree in Finance and Accountancy I started to work as a Buyer.
After moving to the UK, I was amazed at the quality, choice and variety of products in English stores. It was then that I finally realized that the fashion style of an English gentleman I like the most.
On my luck, the main producers of English shoes are located in Northampton, the heart of the shoe world. I often went to the local factories to see new items and choose something for myself. I remember the time when "Facebook" became popular and I've started to spread photos of my shoes in social networks. As a result, first, my friends asked me to buy a particular pair of shoes, then friends of my friends, and so on. Besides, in Eastern Europe authentic English shoes are still quite difficult to get and they are very expensive. The similar situation is with clothes.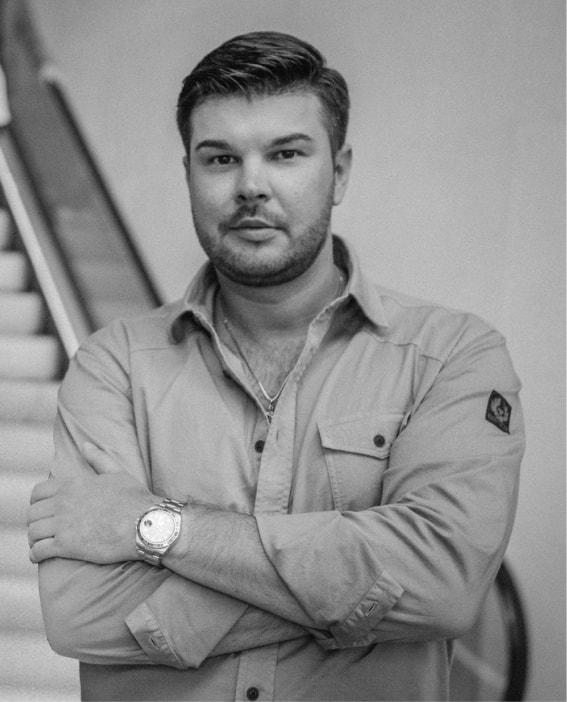 So my little hobby turned into a small business. A few years later I had the idea to open a shop of British fashion - English-Brands.co.uk. My skills gained as a buyer are very useful as an expert in the latest fashion trends.
In fact, nothing has changed in my work. I still continue to find the best products in the UK and send them worldwide. If you appreciate good clothes and shoes as I do, I would be very glad to see you among our regular customers.
Founder of English-Brands.co.uk, Michail Bolohs
English Brands
Unit GC08 Heatherbank Road Bournemouth
BH4 8EA
Please, use the address above for returns.
English Brands is operated by Designer Trading LTD
Registred Office Address
20-22 Wenlock Road
London
N1 7GU
UK
Company reg number 11310189