Barker Shoes: Handcrafted Elegance Straight from Northampton, UK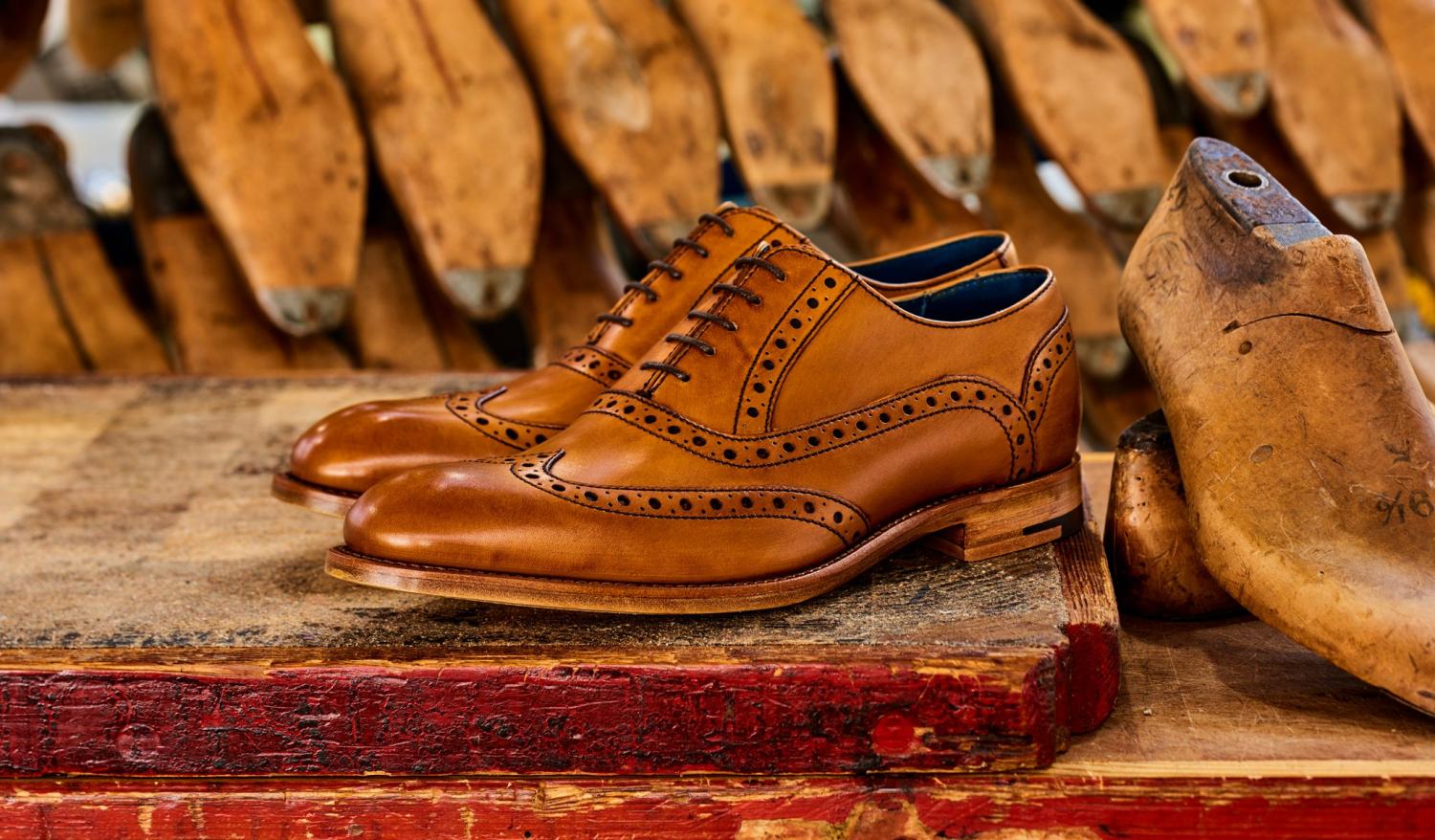 In the heart of Northampton, a town internationally renowned for its long-standing tradition of premium shoe production, lies the birthplace of an English classic: Barker Shoes. For over 140 years, this distinguished brand has been creating meticulously crafted shoes that embody timeless design, exceptional quality, and undeniable comfort.
---
Every Barker shoe tells a story of tradition, innovation, and unparalleled craftsmanship. Each pair begins its journey in the hands of highly skilled artisans in the Northampton workshop, where centuries-old shoe-making techniques are harmoniously blended with contemporary technology.
At the core of Barker's appeal lies its commitment to quality. The finest leathers, sourced from trusted tanneries around the world, are painstakingly inspected to ensure they meet Barker's stringent standards. The result? Each shoe boasts a uniquely rich patina and an elegance that radiates with every step.
Handcrafted in a process that spans over several weeks, Barker Shoes reveal an attention to detail that's second to none. More than 200 individual operations are involved in the creation of a single pair. The Goodyear Welted construction, a hallmark of British quality shoemaking, ensures durability while offering the comfort of a bespoke fit that molds to your feet over time.
But Barker's charm isn't just about heritage and craftsmanship. It's about keeping pace with evolving trends while still honoring timeless design. From Oxford and Derby styles to brogues and loafers, Barker's collection ranges from the quintessentially classic to the innovatively modern. Whether you're after an understated design for the office, a sharp pair for special occasions, or a trendy model for casual outings, Barker's diverse portfolio is guaranteed to have something for every discerning gentleman.
Additionally, Barker's dedication to sustainable practices makes it a brand you can feel good about wearing. By opting for durable, repairable designs over disposable fashion, and incorporating eco-friendly practices into their production process, Barker Shoes helps to reduce their carbon footprint.
Investing in a pair of
Barker Shoes
is more than a purchase - it's an investment in a legacy of British craftsmanship that can be appreciated for years. Every step taken in these finely crafted shoes is a testament to the brand's dedication to quality, style, and comfort.
Take a walk in Barker Shoes, and experience the unique blend of traditional craftsmanship and modern style that only Northampton-made shoes can offer. Step into elegance, step into comfort, step into Barker.
---