The Timeless Craft of Northampton: A Journey into the World of British Shoemaking
Nestled in the heart of the United Kingdom, Northampton boasts a rich history of shoemaking that dates back centuries.
---
Over time, the town has become synonymous with high-quality, handmade shoes that are not only a testament to fine British craftsmanship, but also a symbol of prestige and luxury. In this blog, we will delve into the world of Northampton shoes, exploring their unique features, the shoemaking process, and the celebrated brands that have made this town a global footwear icon.
The Legacy of Northampton Shoemaking
Northampton's history of shoemaking can be traced back to the 15th century, when skilled craftsmen honed their trade amidst a thriving leather industry. The town's location near the River Nene provided a consistent water supply, which facilitated the tanning process and ensured high-quality leather for the shoemakers. Over the centuries, Northampton gained a reputation for exceptional shoes, with generations of artisans perfecting their techniques and ensuring the industry's continued growth.
The Art of Handmade Shoes
What sets Northampton-made shoes apart from the rest is the painstaking attention to detail and time-honored methods employed by the craftsmen. These shoes are predominantly made using Goodyear welt construction, a technique that provides durability and the ability to be resoled multiple times. This process involves stitching the shoe's upper to a welt, which is then attached to the insole and outsole. The result is a long-lasting, comfortable, and weather-resistant shoe.
Furthermore, the use of premium materials, such as full-grain leather and high-quality rubber soles, elevates the experience of wearing a Northampton shoe. The leather is carefully selected and treated to ensure it retains its natural characteristics, while the soles are designed for maximum comfort and grip. This combination of craftsmanship and materials ensures that Northampton shoes are not only a pleasure to wear but also a sound investment that can last a lifetime.
Celebrated Brands and their Creations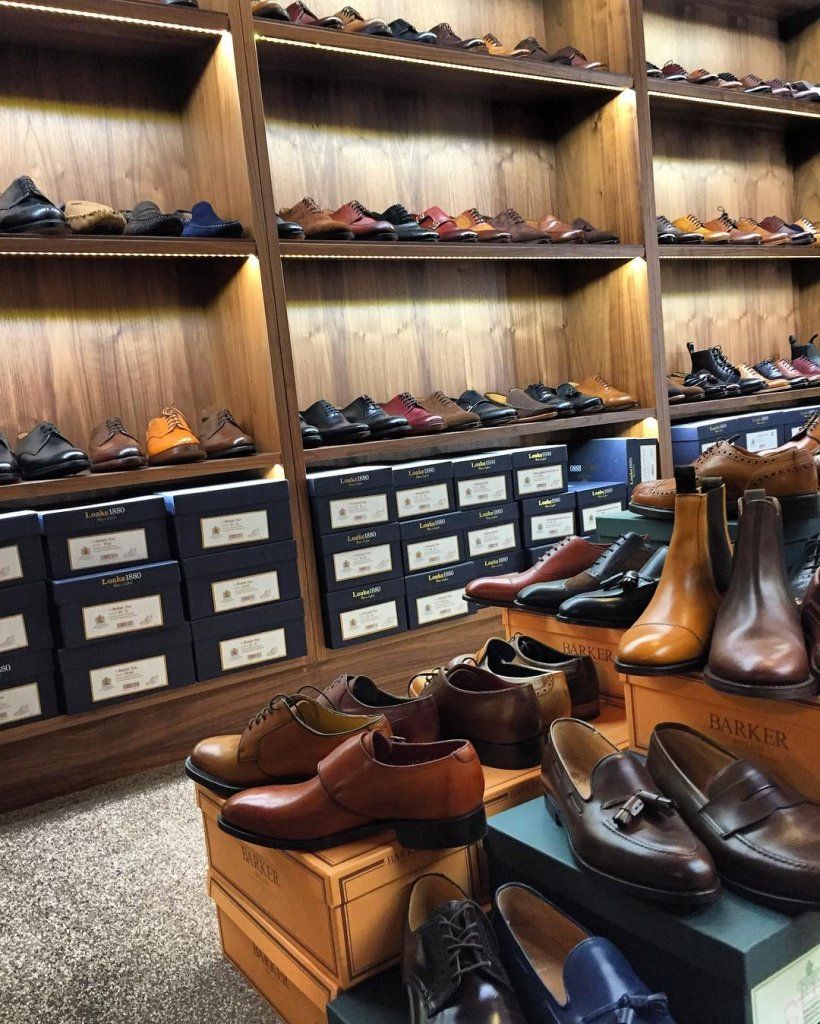 Several brands have contributed to the esteemed reputation of Northampton-made shoes. Among them, we find companies like Loake's, Sanders & Sanders, Barker, and Cheaney's, to name a few. These brands share a dedication to preserving traditional shoemaking techniques while incorporating modern innovations to cater to contemporary needs.
Sanders
, for example, has been producing high-quality footwear since 1873. The brand is renowned for its elegant designs and commitment to using the finest materials, ensuring that each pair is as comfortable as it is stylish. Similarly,
Barker's
, established in 1880, is famed for its meticulous attention to detail and the creation of timeless designs that capture the essence of British elegance.
In a world where fast fashion and mass production have become the norm, the artisanal shoemaking industry in Northampton remains a bastion of tradition and quality. The town's shoemakers have honed their craft over centuries, combining time-tested techniques with modern innovations to create footwear that is as elegant as it is durable. A pair of Northampton-made shoes is more than just an accessory; it's a testament to the dedication, skill, and passion of the craftsmen who have made this town a global footwear icon.
---