Embracing the Classic British Heritage with Barbour Wax Jackets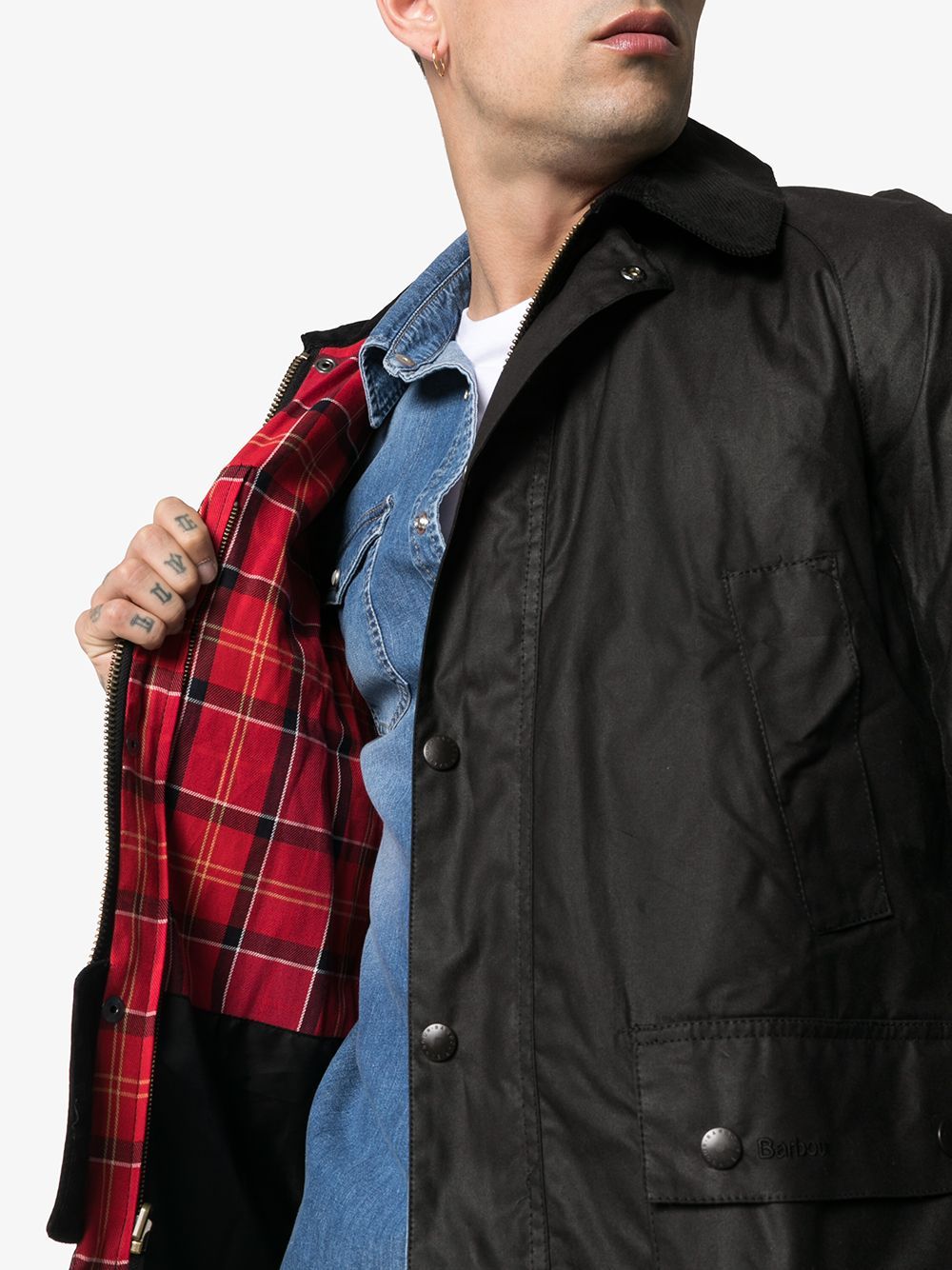 The quintessential Barbour wax jacket has been synonymous with British heritage for over a century. Crafted with intricate attention to detail and a steadfast dedication to quality, these timeless pieces embrace both form and function, merging durability with undeniable style.
---
Originally established in 1894 in South Shields, England, J. Barbour & Sons began its journey providing oilskins and other garments to protect the growing community of sailors, fishermen, and dockers from the North Sea's harsh, unpredictable weather. But it was the introduction of the wax jacket in 1936 that catapulted Barbour to international acclaim.
Today, the
Barbour wax jacket
remains a paragon of British craftsmanship, each piece meticulously constructed using traditional methods passed down through five generations of the Barbour family. The waxed cotton outer layer provides a distinctive matte finish and superb water resistance, while the tartan lining pays homage to the Barbour family's Scottish heritage. Sturdy two-way zips, storm fly fronts, and moleskin-lined handwarmer pockets are just some of the practical features that epitomize Barbour's commitment to functionality and comfort.
One of the most iconic models, the
Beaufort
, has graced the closets of style icons and country folk alike. Created by Dame Margaret Barbour in 1983, the Beaufort's versatile design caters to diverse settings, from rambling rural landscapes to bustling city streets. Its amalgamation of the practical and the fashionable, coupled with its recognition in pop culture —think Steve McQueen and Daniel Craig's James Bond— has cemented Barbour wax jackets' status as a timeless staple.
Arguably, one of the most appealing aspects of Barbour wax jackets is their longevity. With proper care, these jackets can last a lifetime. Barbour's repair service and wax reproofing treatment, which rejuvenates the jacket's waterproof qualities, underlines the company's belief in sustainability long before it became a buzzword.
In an era where fast fashion dominates, the Barbour wax jacket stands as a beacon of durability and timeless style. Its heritage, functionality, and enduring appeal have transcended generations and trends, making it not just a piece of clothing, but a piece of history. Owning a Barbour wax jacket is not merely about making a fashion statement, it's about embracing a legacy of exceptional British craftsmanship.
---