Barbour at English Brands - The Outdoor Brand
Barbour has been recognised and respected as one the most iconic English brands in the outerwear market.
Famous for their coats & jackets, Barbour products have always been associated with quality & craftsmanship.
At English Brands, we've been a Barbour stockist for a number of years, and we've always had great success.
---
A Brief History of Barbour
The brand's genesis began in 1894 in South Shields in the North East. It was there the business's owners drafted their first coat designs for the farmers of the northern England.
They would use only the finest leathers & oily wax resins, and wanted to create coats that would endure the adverse conditions of the beautiful but unforgiving English countryside.
Barbour is now in its 5th generation, and the business's headquarters remains located in Simonside, Northumberland.
But the Barbour legacy has expanded.
The business now has a retail presence in over 40 international countries including Germany, Italy, Spain and America.
Although it sources different products from around the globe, the brand's signature product, their classic wax jacket, is still made by hand in the brand's mothership factory.
At English Brands, we have an eclectic range of Barbour products that range from Wax jackets to smart gilets. Check out some of our most noteworthy pieces below:
Barbour Bristol Wax Jacket in Olive
Constructed from wax cotton, this signature jacket comes as part of our latest 2021 edit.
The coat has a streamlined, aesthetic look and is versatile enough to be worn with a range of outfits ideal for both outdoor walks or post-pandemic socialising.
* Wax cotton construction
* 2021 release
* Olive colourway
* Full buttoned closure
* Insulated design
Barber Wax & Leather Briefcase in Navy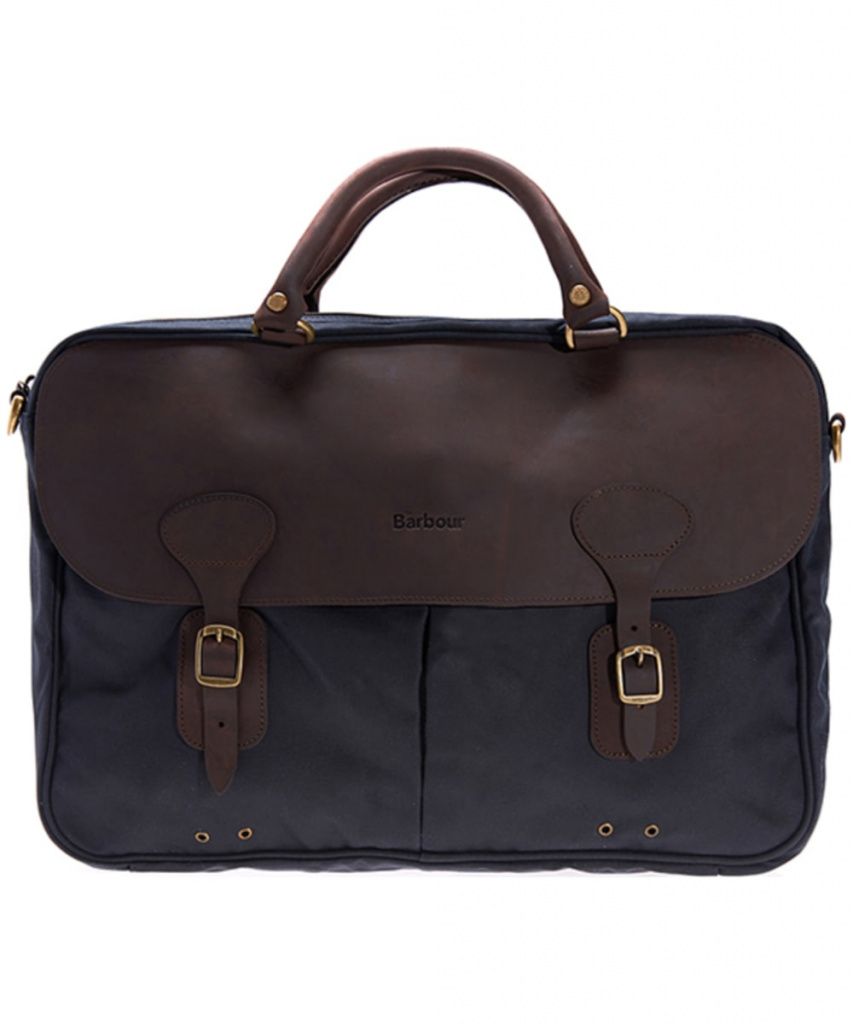 Store things in style with this Barbour leather briefcase. Featuring leather trims and a wax cotton outer, this signature design is both handy and smart.
Inside is a Barbour tartan lining, while cotton webbings sits on the shoulder strap.
Part of English Brand's latest drop.
*Waxed cotton outer with leather trims
*Barbour Tartan lining
*Back zipped pocket and two front bellow pockets
*Internal mesh pocket
*Adjustable and removable cotton webbing shoulder strap
*Handles
*Size 46 x 32 x 12 cm
*Navy
Barbour Dipton Wax Jacket in Olive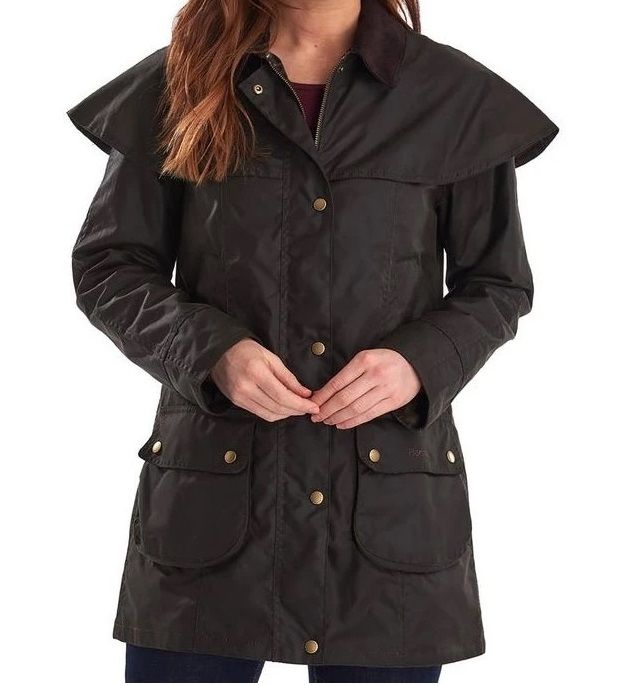 Polyester lining and wax cotton have been tailored to perfection with this Dipton Wax jacket. Tailored to flatter a feminine shape, this women's jacket boats of the all the hallmarks of a Barbour design, qualifying aptly to our latest 2021 edit.
*100% Waxed Cotton Oute
*100% Polyester Lining
*Weatherproof
*Tonal Barbour embroidery on left pocket
For any more information on our Barbour products do not hesitate to contact us online or on +44 (0) 1202 93 40 50, we'd be happy to answer any queries.
---