Leather Gloves from English Brands – A Touch of Class
We're in middle of winter and Christmas is only weeks away, which means if your Christmas shopping isn't complete, it's certainly something you should be thinking about.
At English Brands, we know that buying something for your Husband, Partner, Dad or Uncle isn't always as easy as first anticipated.
So instead of mulling over what to buy without making any tangible process, we thought it might be interesting to make a few suggestions.
---
Leather Gloves at English Brands – The Perfect Stocking Filler.
When it comes to presents, it's the small details that make a big difference. From the way they're wrapped to the sentimental note on the outside, there's something incredibly seductive about a present which boasts an aura of thoughtfulness.
Leather gloves themselves embody this notion.
Not only are they incredibly warm and efficiently insulating, they're also sleek and provide a complete, smart look.
But there are certain things however that must be considered, like the way gloves fit around the hands and what colour of skin is chosen.
If sort out tastefully, these details can create a product that is eye-catching, very warm and the perfect Christmas present.
Leather Gloves at English Brands - Our Most Festive Designs
When it comes to leather gloves, we have a wide collection from an array of different brands. However we've sleeved 3 different designs we think are perfect for Christmas.
Dents Handsewn Cashmere Lined Hairsheep Leather Touchscreen Gloves in Black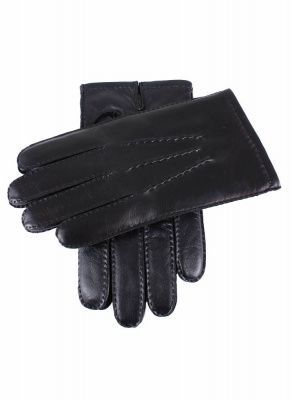 Providing a classic look, these hand-sewn Dents designs are the perfect go-to for that signature leather look. The design themselves are made from soft calf skin, and also feature a palm vent with 3 points. Adorn duffle or luxe winter coats to fulfil item potential.
Barbour Burnished Thinsulate Gloves in Brown
Featuring a wrist buckle, these classy Barbour leather gloves in dark brown are perhaps the warmest gloves in our collection. Fleece lined and boasting stitched details throughout, these sturdy yet luxurious gloves are perfect for those deep winter days.
Barbour Quilted Leather Glove in Brown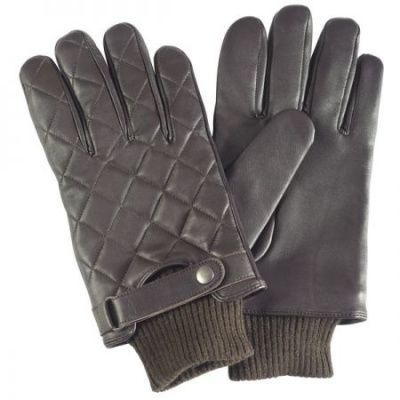 One of the highest quality glove designs in our collection, these Barbour Quilts come with a knitted cuff design and boast an interesting pattern to the top of the hand. Intricate stitching illustrates the elite craftsmanship that goes into each and every product.
So there you have it, 3 gloves designs that are perfect for Christmas. As we're on the descent into the Christmas period, we'd be happy to answer any queries you might have.
However, call us sooner rather than later as our gloves have been in high demand throughout November and the start of December. For information call 0121 448 8851. Alternatively pop into our showroom in the Mailbox.
---