Cheaney Shoes at English Brands – Buy/Order of the Peaky Blinders
BBC Peaky Blinders took British audiences by storm in its debut series back in 2013. Dark and charasmatic, the show tells the story of the mystical world of gangsterism in Birmingham in the `1920's.
The drama depicts the complicated lives of those both on the right and wrong side of law, but does so in an intelligent, romantic and compelling way. And although the programme's stories are captivating, it is its costume designer Stephanie Collie who deserves an equal amount of recognition for the drama's striking style. Smart and sleek, the Peaky Blinder look has transformed today's fashion and influenced male fashion on a global scale. From the characters' hats to their velvet lined coats, there's an aura to each piece of clothing that adds to the magic.
---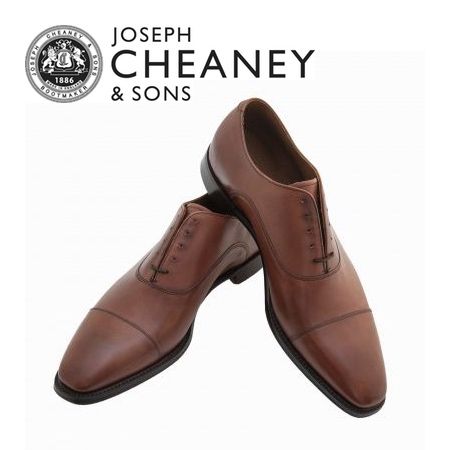 Joseph Cheaney Shoes – New Birmingham Luxury
With a solid reputation for luxury shoe making, it is no wonder Cheaney shoes were chosen by Stephanie. Aligned with the time in which the programme is set and boasting some wonderful styles, Cheaney shoes are a quintessential British product worthy of television and showmanship.
Hand crafted in Northamptonshire, 46 miles away from Birmingham, Joseph Cheaney Shoes are created from the highest quality skins and timeless designs. Adding elegance and class to the modern man's wardrobe, Joseph Cheaney Shoes have been designed to stand the test of time and elevate any smart outfit.
At English brands, we have an eclectic range of Cheaney shoes that vary from vegetable tanned boots through to luxury Chelsea boots. Whether you're looking to supplement the shoe collection you already own, or are in fact looking to recreate your favourite Peaky Blinders style, we guarantee there's something for you in our collection of signature designs. Shop the Peaky Blinders option today, here at English Brands.
---