Luxury British Outerwear at English Brands – The Barbour Coat Collection
We have recently introduced the iconic British brand Barbour into our Birmingham boutique in the Mailbox.
The 5th generation family business began its story began in 1894 in the Market Place in South Shields. Today the brand boasts an eclectic range of outwear products, but perhaps none have built such a cult status than their collection of designer coats.
---
Made for the practicalities of country living, these Barbour jacket legends are timeless, traditional and tough, with iconic looks that have made them popular with royalty and rock stars alike.
Take a look at some of our most noteworthy pieces:
Barbour Classic Bedale Waxed Jacket in Olive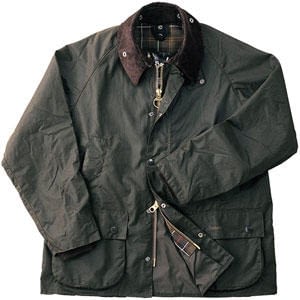 This beautifully long quilted model comes with slip-pockets and a button fastener. It's adorned by a subtle olive hue and can be used as everyday outdoor wear, teaming with with jeans and trousers perfectly. The jacket itself is made entirely from polyamide and is equipped with 100g wadding. Shop yours at English Brands.
Lifestyle Collection
100% Polyamide
2″ boxed quilt, buttoned fastening, 100g wadding, inner patch pocket
Sponge clean only
Back length: 32.5-34ins | 82.3-85.8cm
Olive
Barbour Winter Utility Wax Jacket in Olive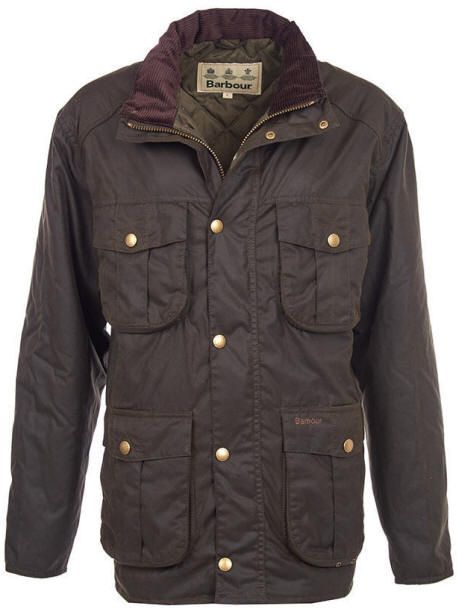 The Men's Barbour Winter Utility Waxed Jacket. The waxed cotton outer offers added protection from the ever-changing weather. This jacket comprises of a four-pocket design, equipped with a popper fastening storm flap that provides protection from the wet and windy weather.
The inner side of this jacket features quilting for insulation, as well as two internal pockets for convenience and safe storage of your valuables. Finished off with cross stitch detailing to the shoulder adding a modern twist boasting style and wear ability.
Colour Olive
Style Casual, Classic, Everyday, Business, Country, Insulated, Smart Casual, Water resistant,
Material

Waxed Cotton

Season - Winter, Spring, Autumn
These Barbour jacket have been handpicked from our latest 2019 arrivals, but we've got more in store and online. For more information call us today on 0121 448 8851. Alternatively, why not pop into our showroom just 5 minutes' walk from New Street Station open Monday to Saturday 10:00- 19:00 & Sunday 10:00-17:00. We'd be happy to go through any questions you might have.
---