Brogue Boots at English Brands – The Perfect Boot for the Festive Season
Brogue boots are a fantastic footwear choice. Not only are they incredibly stylish, they're also intelligently practical, able to withstand adverse weather conditions without losing their aesthetic allure.
---
At English Brands, brogue boots are an incredibly sought-after commodity. We have a variety of shapes and styles, but each & every pair comes with unrivalled quality using only the best skins from the most celebrated shoemakers of England.
Below are three of our signature designs in 2019.
Joseph Cheaney Tweed R Wingcap Brogue Country Boot In Dark Leaf Calf Leather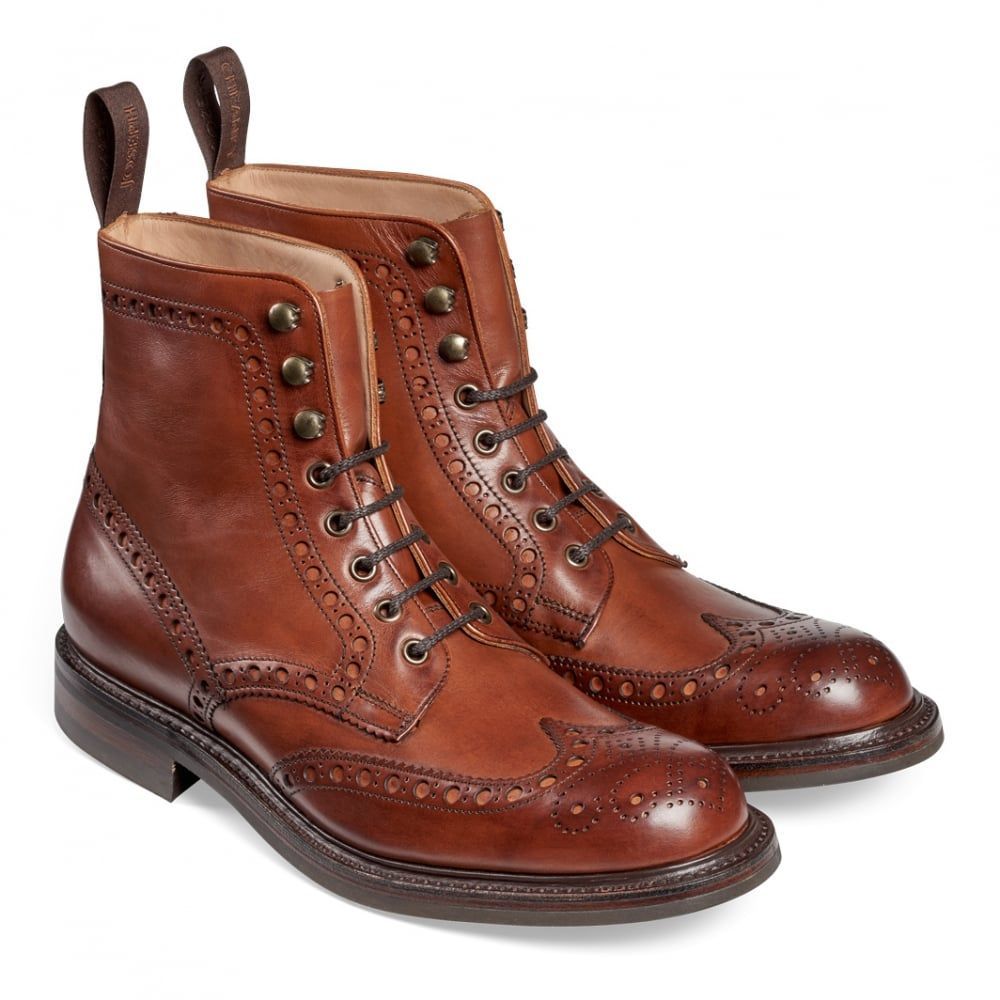 These wingcap brogue country boots are a real head-turner. They're equipped with five eyelets and triple ski hooks and come in a premium hand-burnished almond grain calf leather. Their Bold country style means they're well suited for both denim and smart trousers. Additionally, their leather storm welt has additional water-resistant properties.
- F Fitting
- Fully leather lined with full leather insole.
- Goodyear welted Itshide Commando rubber sole
- Hand crafted in Northamptonshire, ENGLAND
John White Bourton Suede Brogue in Brown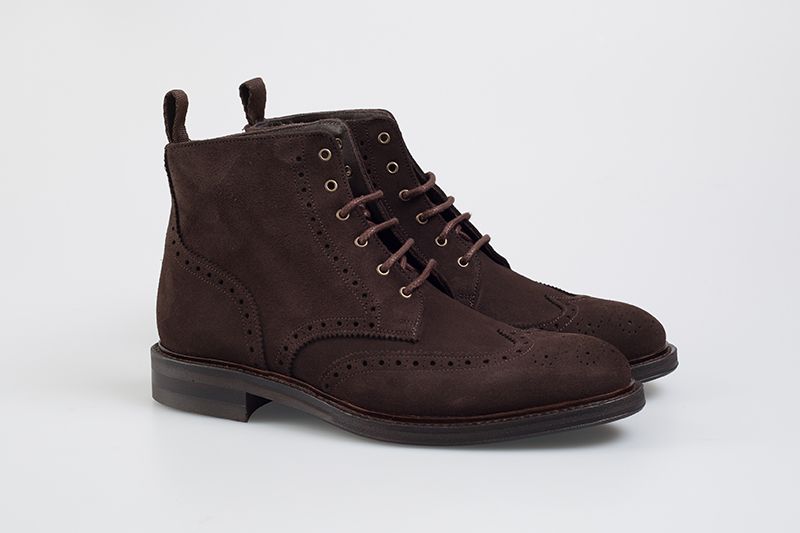 If you're looking for a brogue boot that treads closer to the luxury, then these cappuccino suede John White boots are for you. The 6-eyelet brogue boot has a high-grade brown suede upper, leather lining and a studded rubber sole for durability and comfort. Finally, they're endowed with a sculpted, sleek shape that adds to their overall finesse.
- Colour: Brown
- Style: Casual, Classic, Evening, Every day, Formal, Smart Casual
- Sole: Rubber
- Material: Suede
- Fit Standard (F)
- Season Autumn, Spring, Winter
Loake Burford Brogue Boot in Tan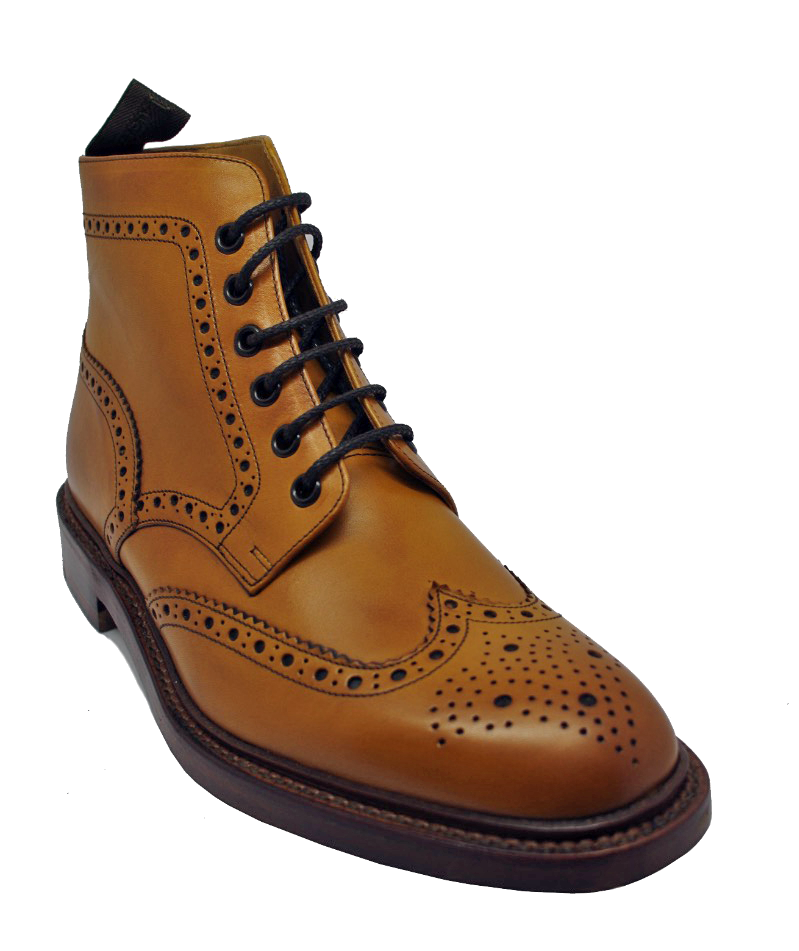 These Loake Burford Boots in tan. Boasting a handcrafted, goodyear-welted design, this luxury Loake boot has been made for those who appreciate style and quality. The design comes fully leather lined and boasts intricate detailing to the upper. Shop your design with English Brands.
- Handcrafted classic Brogue boot design
- Leather Soles – Goodyear Welted Construction
- Fully Leather Lined
- G Fitting
- Made in England
For more information on our brogue boot collection, call us today on 0121 448 8851. Alternatively, why not pop into our showroom just 5 minutes' walk from New Street Station open Monday to Saturday 10:00- 19:00 & Sunday 10:00-17:00. We'd be happy to go through any questions you might have about the new season.
---