Luxurious Chelsea Boots at English Brands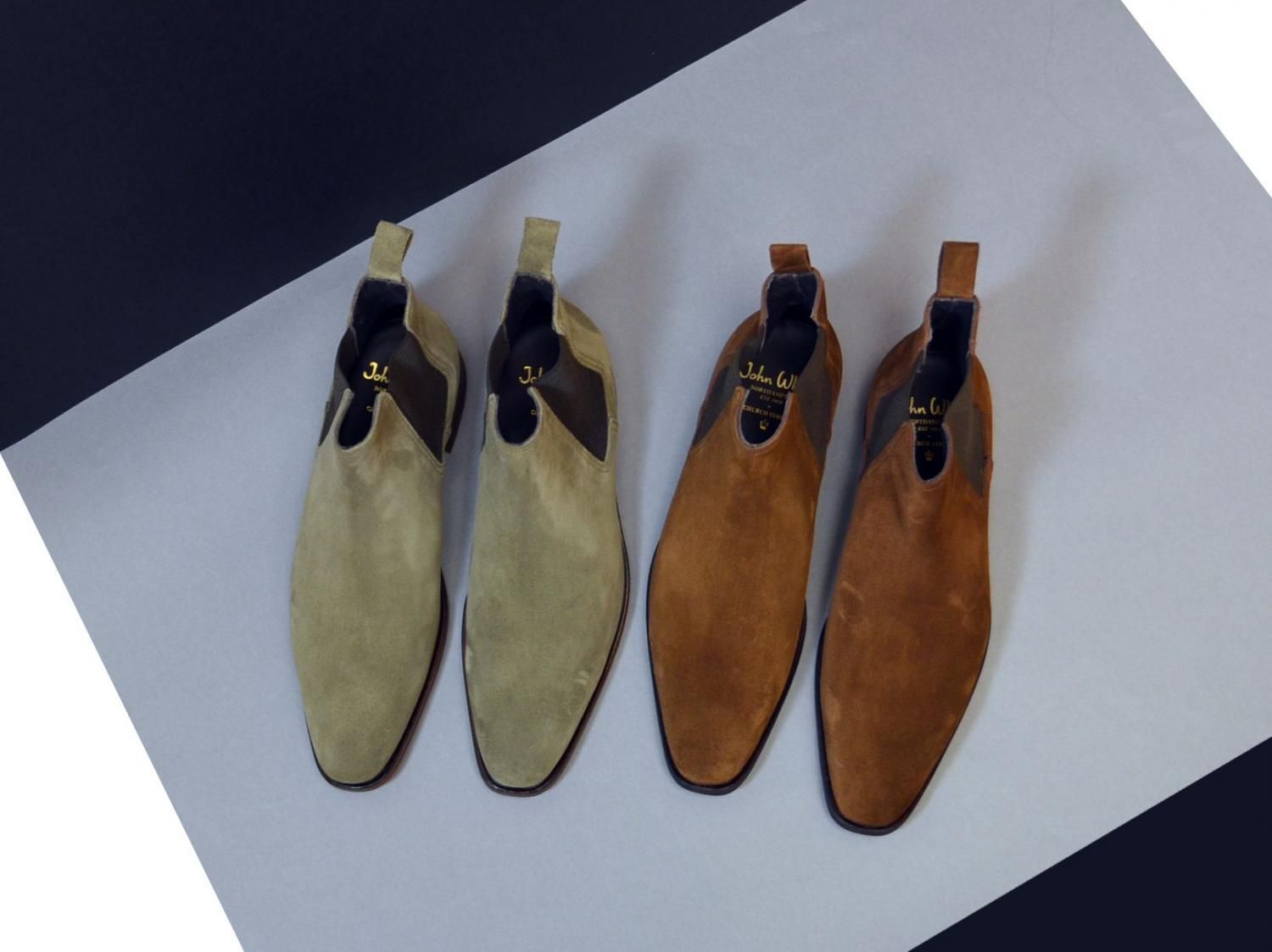 Perhaps no other shoe design encapsulates luxury like the Chelsea boot. Both versatile and incredibly stylish, Chelsea boots have been a favourite among English shoe connoisseurs for centuries.
---
Whether they're made from leather or suede, the Chelsea boot design can work its way into a range of outfits that can vary from business casual to traditional formal.

The John White brand has been synonymous with luxury since the brand's inception. The brand, which first released its 'impregnable boot' 102 years ago, continues to promote the same values it always has, ensuring each design provides the utmost quality and value for every paying customer.

This month English Brands welcomes a its latest range of John White Chelsea Boots. Take a look at two of these noteworthy additions below:

John White Yates Chelsea Boots in Flint Suede


Luxurious & versatile beautifully summarise these new flint suede men's Chelsea Boots.

The Yates boot is crafted from the finest calf suede upper and features a studded rubber sole to provide durability and long-lasting comfort.

It's also equipped with a high grade flint calf suede upper for a truly unique look.


High Grade Flint Grey Calf Suede Upper
Rubber sole
Elongated Last
Luxury Suede Men's Boots



n


Women


Special offers



John White Yates Chelsea Boots in Snuff Suede



A traditional shoe design with a modern touch, these John White men's Chelsea boots feature luxurious snuff brown suede upper and a high-grade rubber sole for long lasting durability.

Yates Chelsea Boots are the perfect go to chhoice for an everyday style that can be worn for either formal or smart-casual occasions.

The snuff brown colour suede will add definition to a navy trouser, beige chino or smarten a pair of jeans.

Elasticated panels and rear pull tab help for ease of fitting and a cushion inner sole will help to provide all day comfort.



High Grade Snuff Brown Calf Suede Upper
Rubber sole
Elongated Last
Luxury Suede Men's Boots


Perhaps the obvious benefit of these luxury Chelsea boots are their quality material and aesthetic design. If you have any questions about these truly remarkable shoes, please do not hesitate to call us on 01202 93 40 50 as we'd be happy to answer your questions.


---