Luxury Footwear at English Brands - The Christmas Countdown Begins
It's less than a month until Christmas which means it's time to prepare for the festive season in style.
As well as sorting out the Christmas decorations and putting up the tree, you'll need to be getting to grips with a list of upcoming social events that range from family meals with drinks right through to work parties you'd rather forget.
---
In the party season, it's imperative you're looking your best. And what better way to start than with the shoes on your feet. With an eclectic range of luxury footwear from some of England's most prestigious brands, we've decided to hand pick 3 of our favourite shoe designs we know will be perfect for the Christmas period.
Take a scroll, browse & then shop.
Barker Clive Shoe in Burgundy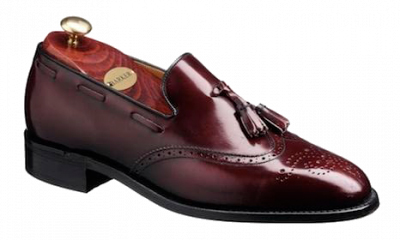 With their high shine uppers as well as their soft calf tassle, these rich coloured slip-ons provide a sleek, elegant look perfect for Christmas luxury.
Each shoe boasts a 27mm heel as well as a 7mm Goodyear welted in sole, equating to proportional beauty as well as durability and sustained comfort.
Pair these with smart trousers or dark jeans to fulfil potential. If you're really looking to impress, pair with luxury socks in a complimentary hue.
Joseph Cheaney Trafalgar Capped Derby Boot in Black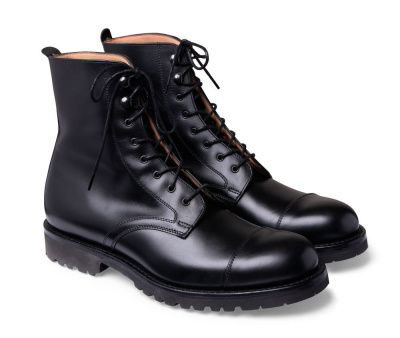 One of our latest AW18 additions, these 8 tie capped boots from expert shoe craftsmen Joseph Cheaney are one of our most versatile boot options.
Made with intelligent leather and showcasing Vibram Vi Lite sole, these heavy duty boots are incredibly easy to wear and perfectly vogue for the festive months. Pair with smart trousers and dark jeans to enhance a rustic look.
Gaziano & Girling Kent Balmoral Oxford Shoes in Racing Green Calf/ Black Suede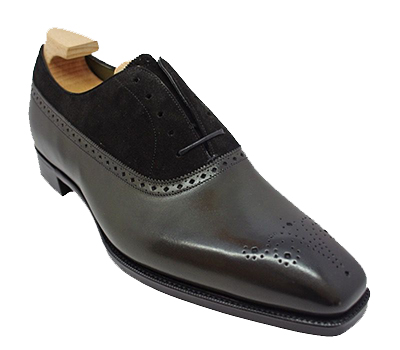 Perfect as evening wear & equally applicable to luxury and business, these Racing Green Calf Leather brogues from G&G provide the ultimate in chic design. Shoe designs from our highest echelons, these exquisitely crafted shoes are the ultimate go to for seasonal luxury. Complement any sleekly fitted suit to create an iconic festive outfit.
So, there you have it our top 3 picks for the Christmas period. For more information call us today on 0121 448 8511 as we'd be happy to go through any queries you might have. Alternatively, pop-in and visit our new home: we'd be happy to give you the best possible service.
---