Pre-Christmas Edit at English Brands
This week the Mailbox was decorated with an eclectic range of lights, decorations and Christmas trees. With just a month left until the big day, it's time to think about all things festive.

---
From Christmas parties to night's out with family & friends, there's lots to look smart for, and what
better way to dress up for a glamorous occasion than with a pair of shoes from English Brands.
Our wide range of designs means you'll be able to choose the perfect shoe for you. All
our models are available online, but if you're looking for some gentle guidance why not
pop into our luxury boutique on level 2 of The Mailbox, we'd be happy to help.
Both our showroom and stockroom have been inundated with the latest releases from different brands and consequently we've decided to hand-select a few our most sought-after arrivals.
Sanders Marylebone Chelsea Boot in Black Suede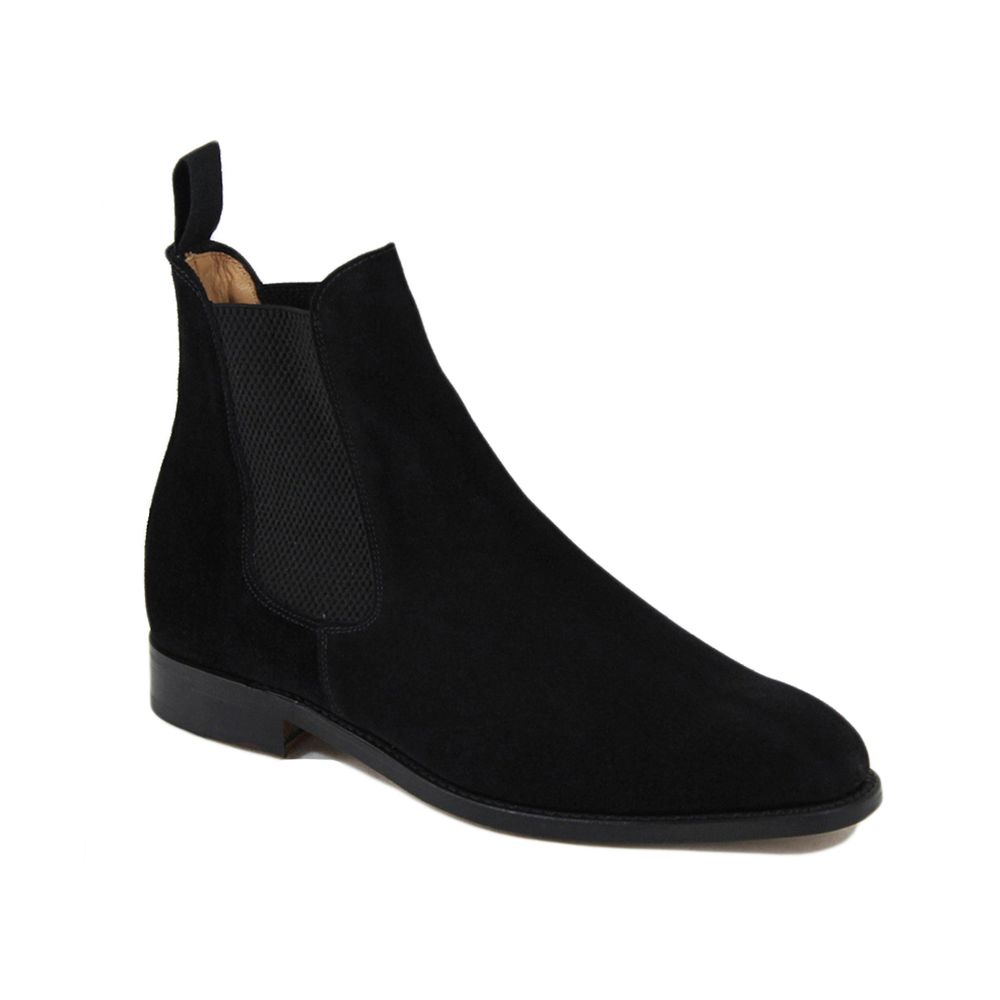 Beautifully sculpted, Good-year welted and cut from a rich suede, our Sander's Marylebone Chelsea are the epitome of winter-luxe in 2019. They're equipped with a standard fit and their soft lines and perfect curvature allow for a slender, luxurious look. Plus, they can work with anything making them an intelligent investment this Christmas.
Colour Black
Style Casual, Every day, Smart Casual
Material Suede
Fit Standard (F)
Season Autumn, Spring
Sanders Bucharest Chelsea Boot in Ebony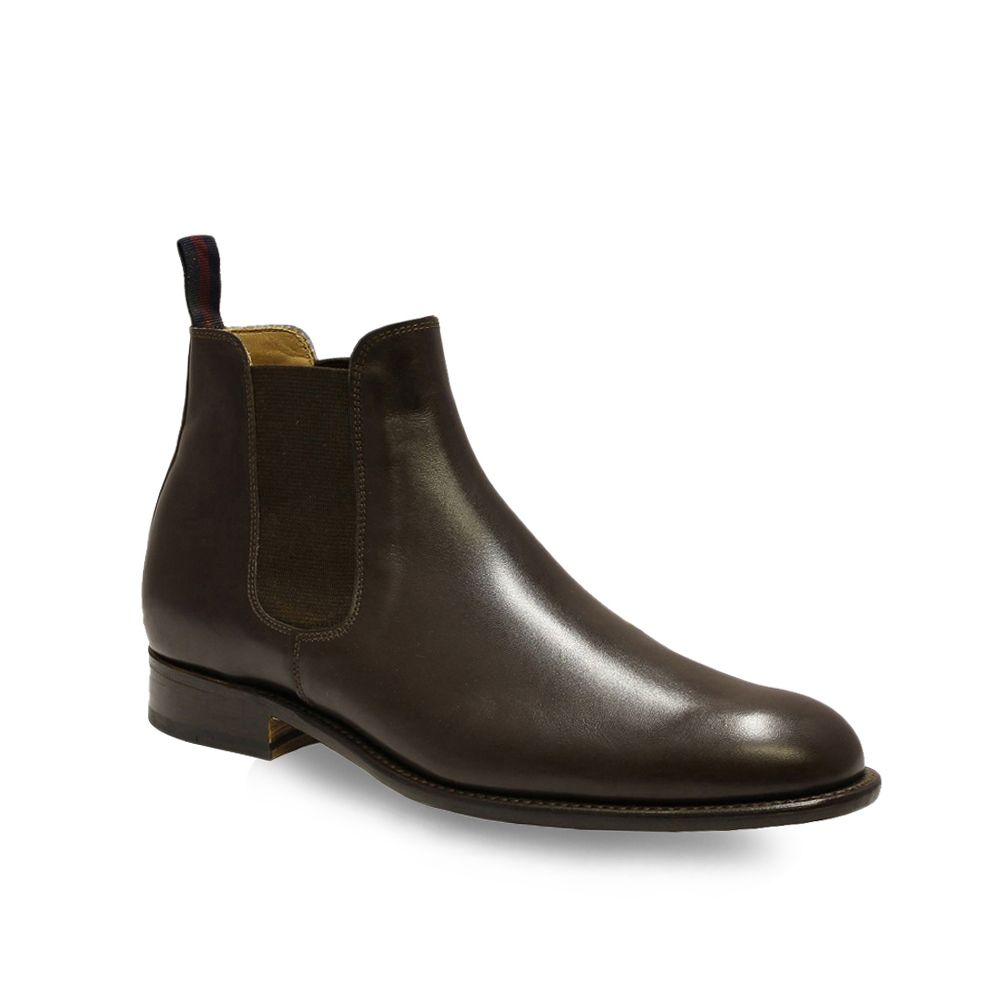 Our second pick and it's another Chelsea boot. This time Sanders' Bucharest design, this luxury Chelsea boot is made from soft, supple calf skin and is constructed around a sturdy leather sole. The design is fully leather lined and is versatile enough to work with a range of outfits during the festive period.
Calf Leather Upper
Full Leather Lining
Leather Sole
Shoe Last: KEN
Fitting Type: F
Characteristic
Sanders Hi-Top Chukka Boot in Snuff Suede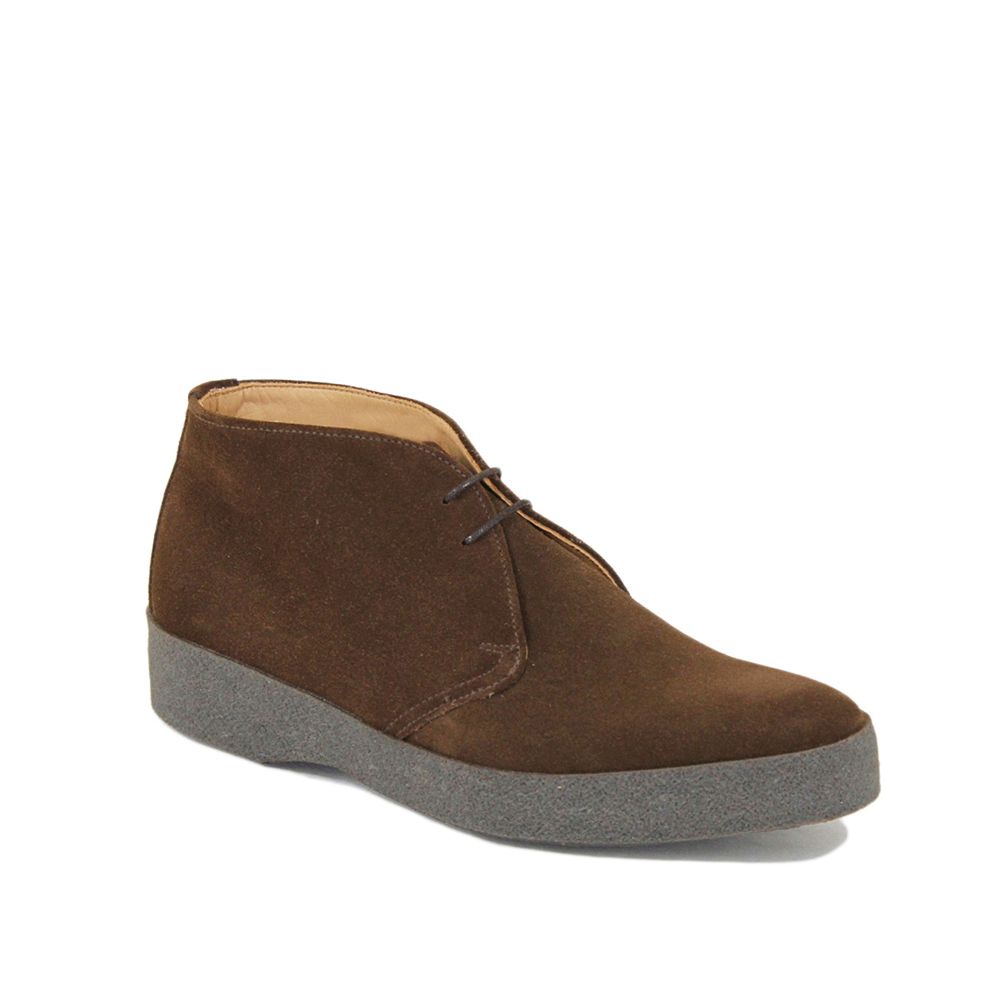 Part of Sanders' casual collection, this high-top casual design features a suede leather supper, a brown crepe sole and comes fully lined. A smart casual shoe the can work with any outfit this Christmas.
Suede Leather Upper
Full Leather Lining
Brown Crepe Sole
Sanders Casual collection
For more information on our ever-widening collection, call us today on 0121 448 8851. Alternatively, why not pop into our showroom just 5 minutes' walk from New Street Station open Monday to Saturday 10:00- 19:00 & Sunday 10:00-17:00. We'd be happy to go through any questions you might have about the new season.
---