Racing Green Oxford Shoes from Gaziano & Girling - Seen by Everyone, Mentioned by No-one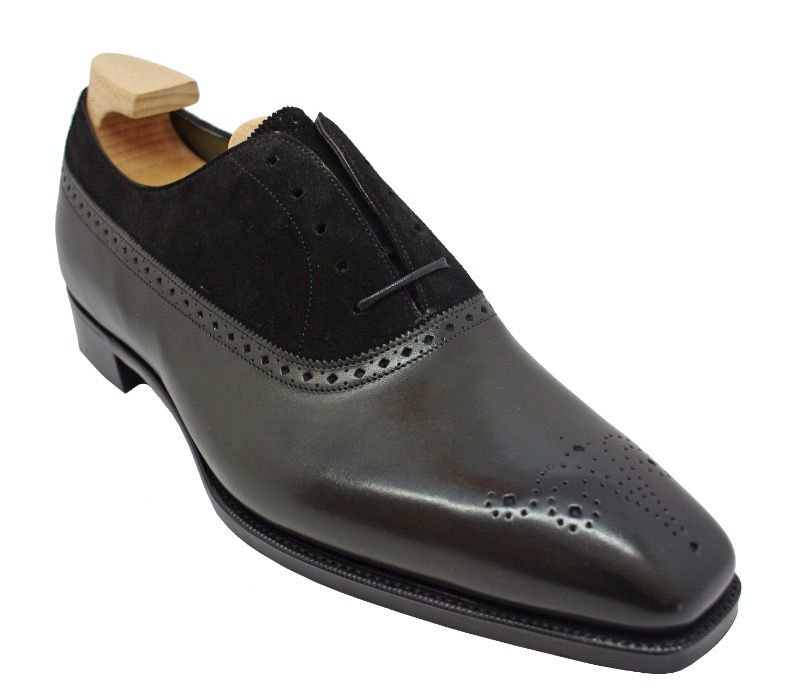 Oxford shoes are a wonderful creation. From their sturdiness to their quintessential British style, they're a versatile shoe that can work with an array of outfits and styles.
Perfect to pair with jeans, ideal to pair with smart trousers, and supposed to go with suits and formal wear, it is typically their adaptability that makes them so special.
Often made in black or brown leather, traditional oxford shoes fail to draw the eyes in, unless those eyes belong to a fashion conscious customer who has natural antennae for every piece of clothing they see you in.
---
Gaziano & Girling Shoes at English Brands - Fortune Favours the Bold
However, every now and again, something pops up that defies convention. Whether it's a new product, or a new way of doing things, it is this risky move that can be the difference between spectacular failure and iconic success.
Perhaps no other English brand embodies this revolutionary perspective as much as Gaziano and Girling, a brand famous for its working duality of tradition and innovation.
Racing Green Oxford Shoes from Gaziano and Girling.
Intrinsic to the height of luxury footwear, Gaziano and Girlings' Racing Green Oxford Shoes boast a calf leather upper and the richest black suede. These shoes are one of the most vogue, most hypnotic and most glorious pair of shoes in our collection.
Gaziano & Girling - Oak Bark Sole - Calf Leather Upper
To accompany the splendour of these shoes is the quality materials that make them up. Each Gaziano & Girling shoe comes with an oak bark sole, meaning it is incredibly strong as well as unbelievably comfortable. As a brand Gaziano and Girling do not believe in breaking shoes in, instead they believe each pair of shoes should fit perfectly on the first try.
Gaziano and Girling successfully manage to stitch a continental flair into traditional English designs, playing in the grey by transfiguring traditional concepts with new ideas.
At English brands, we have other G&G designs that partner our racing green designs. Whether you're looking to replace your existing black Oxford Shoes, or are in fact looking for something for a special occasion we guarantee we'll have the pair for you in our collection.
For more information call us today on 0121 448 8851. Alternatively, why not pop into our showroom open Monday to Saturday 10:00- 19:00 & Sunday 10:00-17:00. We'd be happy to go through any questions you might have.
---