Sanders Bucharest Chelsea Boot at English Brands – New Arrival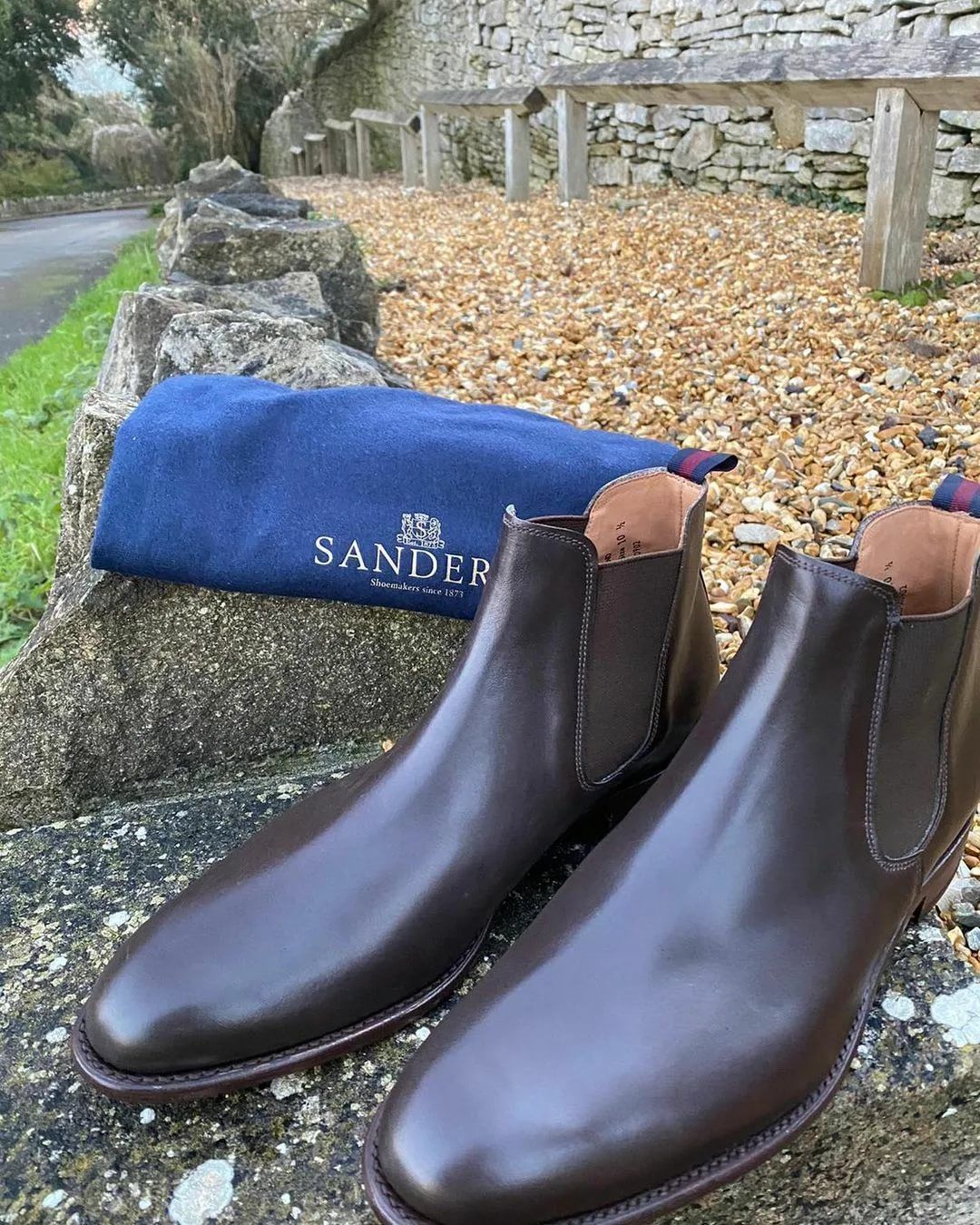 As we head towards the back end of the summer, English Brands welcomes its AW21 arrivals ready for the fall.
---
A series of luxury shoes and elegant boots, our latest drops include plenty of options for what looks likely to be the first social winter since 2019.

We've had (and are due to have) an array of designs ready for September/October. These Sanders Bucharest Chelsea Boots have been one of our standout additions in recent weeks.

Aesthetically Flawless

One of the most striking features about the Bucharest design is its aesthetic shape. The typical Chelsea boot, the Bucharest has a perfectly round toe and an elasticated ankle for an easy access fit.

The versatility of the design means you can we wear the Bucharest for both smart and casual occasions and are able to do so knowing you will look the part.
Luxurious Design
One of the most stunning designs in our recent arrivals, Sanders allows you to realise the beauty of a calf leather upper. The leather is incredibly soft & supple and has that beautiful scent of proper leather. At the bottoms of the design's leather sole is gold woven branding. Absolutely stunning.

Quality Craftmanship

Each Sanders & Sanders goes through a rigorous manufacturing process to guarantee it provides the most quality and long-lasting sturdiness.

The Bucharest is no different, cut from the finest skins and made using a Goodyear welting machine, the design is able to provide a shoe that's bound to last the test of time.

For more information of any of our latest arrivals at English Brands, feel free to contact us online or by calling +44 (0) 1202 93 40 50 as we'd be happy to answer any of your questions.


---