Solovair Boots at English Brands – The Perfect Winter Option
Part of the iconic Northamptonshire shoe brand NPS, Solovair shoes are the biproduct of over a century of elite shoe making craftmanship.
---
The brand's indigenous roots lie in Northamptonshire, a county with a rich history of shoe making dating back to the 13th century. With their quality craftmanship and acute attention to detail, Solovair footwear is the physical embodiment of Northamptonshire's long-standing passion for shoe making excellence.
Solovair is perhaps most famous for its inception 'soft sole suspension' technology, a patent that has seen this unique design be used by the likes of Dr. Martens. The brand provides a range of durable footwear for cold conditions, always in pursuit of a lighter, more manoeuvrable shoe that doesn't compromise quality.
Check out some of our hand-picked designs below:
Solovair 6 Eyelet Derby Boot in Brown Red Sole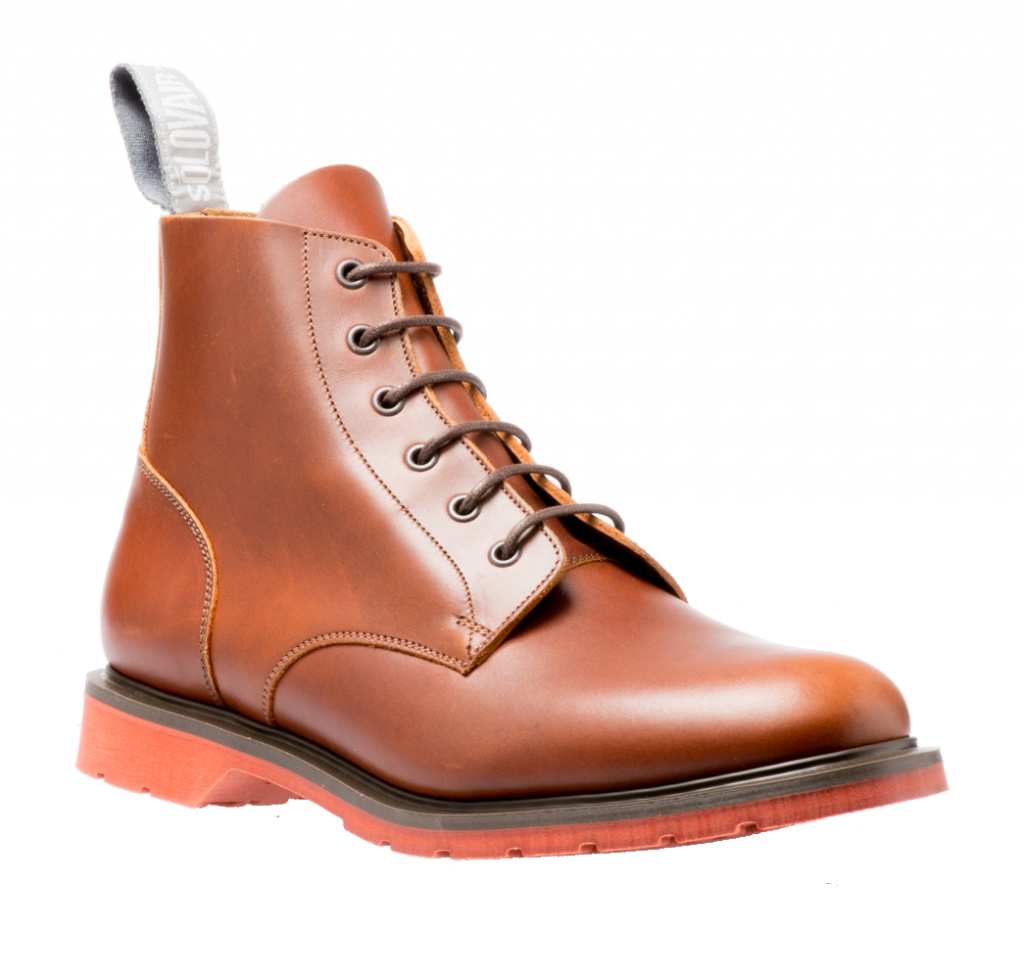 The 6 eyelet Solovair Derby Boot in cappuccino is constructed with Solovair's cutting edge Soft Sole Suspension system.
The Air Cushioned Sole combines durability, comfort and a lighter, slimmer profile to create a feeling like walking on Air.
The boot's leather is supple but is designed to be hard wearing in all situations. It features a heel pull on strap to ease boot entry.
- Vamp Leather Lining
- Leather Insole
- Goodyear Welted
- Matt Pvc Air Cushioned Sole
- Sole Colour Black/ Red
- Heel Pull On Strap
Solovair Monkey Boot In Burgundy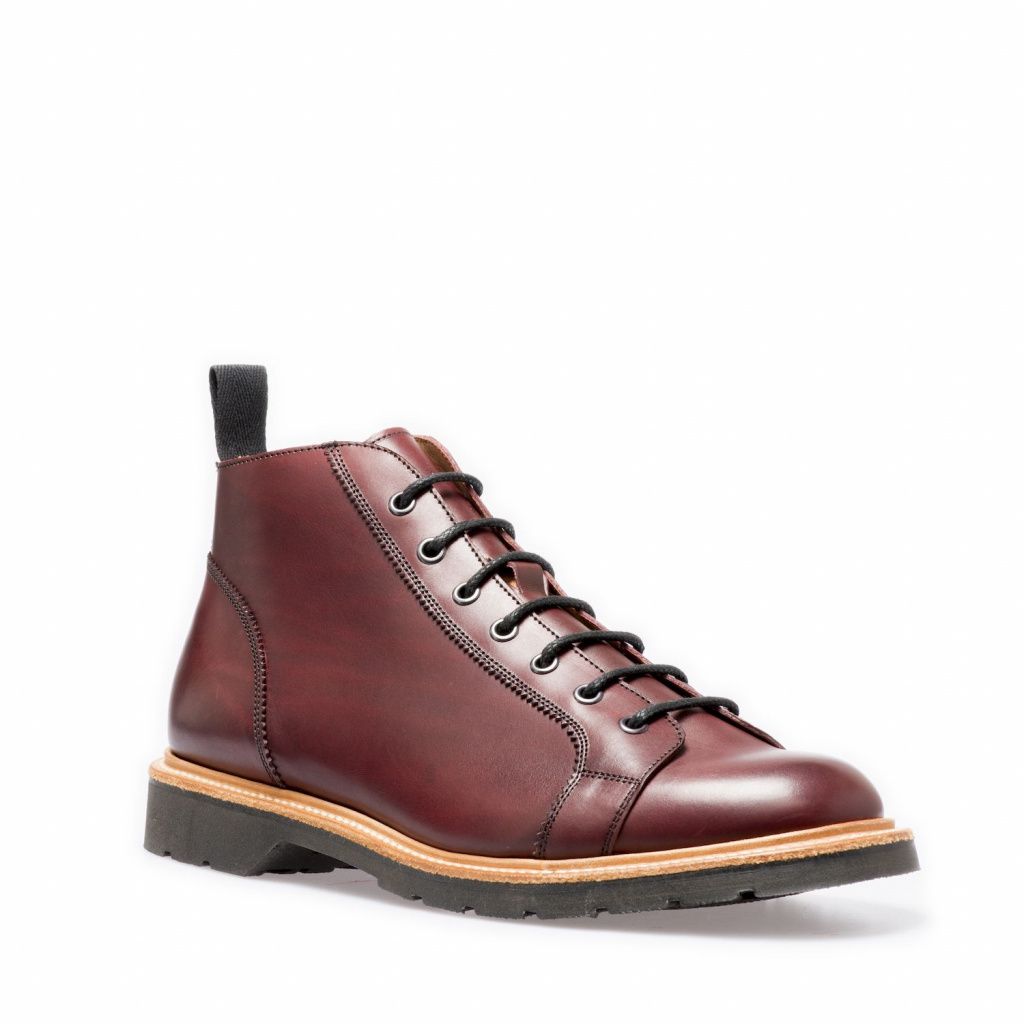 This Solovair 7-eyelet Monkey is crafted using Italian burnished leather and a specialised Goodyear leather-welted construction using Solovair Soft Sole Suspension technology.
All boots and shoes are handcrafted in factory, NPS Shoes, located in Wollaston, Northamptonshire, England.
The Monkey Boot is also available in other burnished calf colours.
– Fully leather lined
– Leather insole
– Goodyear leather welted
– Matt finish Solovair sole
– Made in England
Solovair Greasy Monkey Boot in Black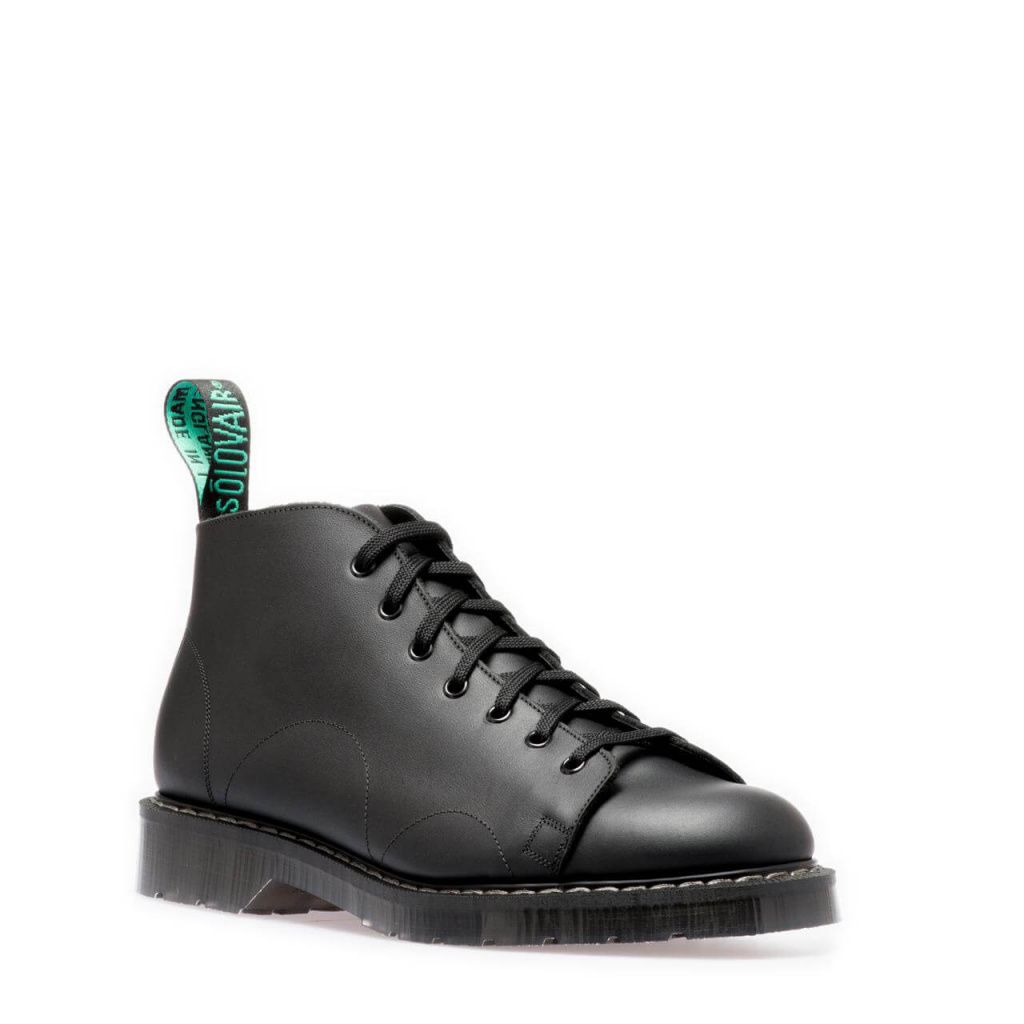 Solovair's 7-eyelet Monkey Boot comes in a full-grain greasy leather and is Goodyear welted using Solovair's renowned Soft Sole Suspension technology.
The boots feature a micro porous cellulose insole for antibacterial protection and feature the brand's signature grey sole with perimeter stitch.
This classic Monkey Boot is also available in Black Hi Shine, Oxblood Hi Shine and Burgundy Rub-Off Hi Shine upper leather finishes and a choice of sole colours.
– Leather and synthetic lining materials
– Micro Porous Cellulose insole with Antibacterial protection
– Solovair suspension sole
– Signature grey sole perimeter stitch
– Goodyear welted construction
– 100% Made in England
For more information on our Solovair boot collection, call us today on 0121 448 8851. Alternatively, why not pop into our showroom just 5 minutes' walk from New Street Station open Monday to Saturday 10:00- 19:00 & Sunday 10:00-17:00. We'd be happy to go through any questions you might have about the new season.
---