Twisk Shoes at English Brands - Men's Luxury Footwear
Since we've become a Twisk stockist, we've had great success. Our range of the 5-pointed shoes are made for confident men who love to express themselves through style: perhaps this is why the brand has so popular among English Brands customers.
---
Twisk shoes are daring, different and unapologetically striking. They're all about standing out, making them ideal for the modern gentleman.
Celebrating British design and Italian craftsmanship, Twisk is hybrid brand offering the best of both worlds. Take a look at some of our new arrivals below.
Volterra - Brushed Yellow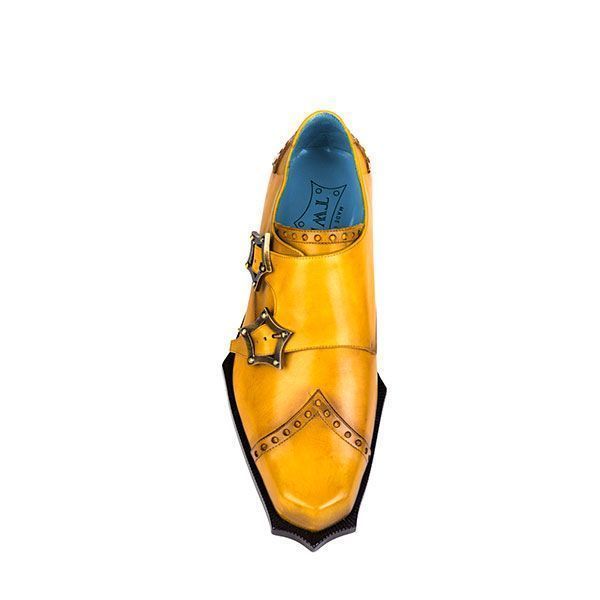 With its striking yellow colour, the Volterra is a handmade monkstrap model featuring two of the five-point star buckles unique to Twisk designs.
One of our more relaxed but elaborate styles, and built for a lasting love story, the Volterra is made from the highest quality leather and is hand painted for an antiqued look.
This shoe model is perfect for both formal and casual looks
Volterra - Marine Blue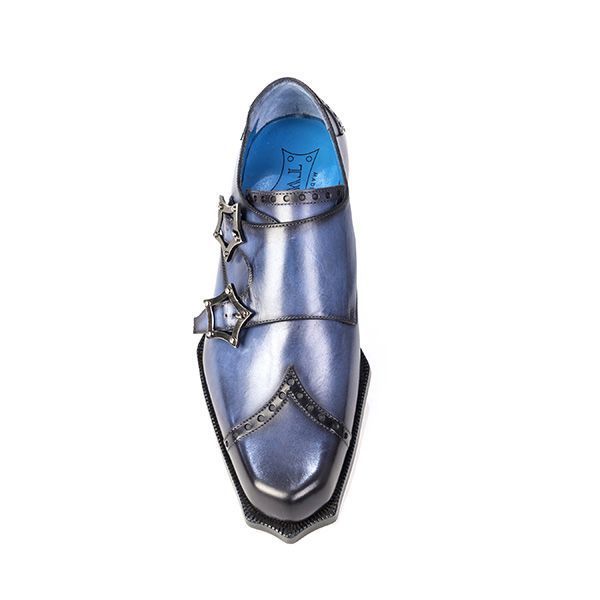 Rare both its colourway and style, the Brushed Marine Blue Volterra is inspired by the infamous Tuscan love story that takes place in the Italian coastal city.
This elegant and intimate handmade monkstrap men's shoe features two of the five-point star buckles unique to Twisk designs. It's hand-coloured for an antiqued look, this style is perfect for both formal and casual looks.
Twisk Hustler Brogue Boot in Brushed Grey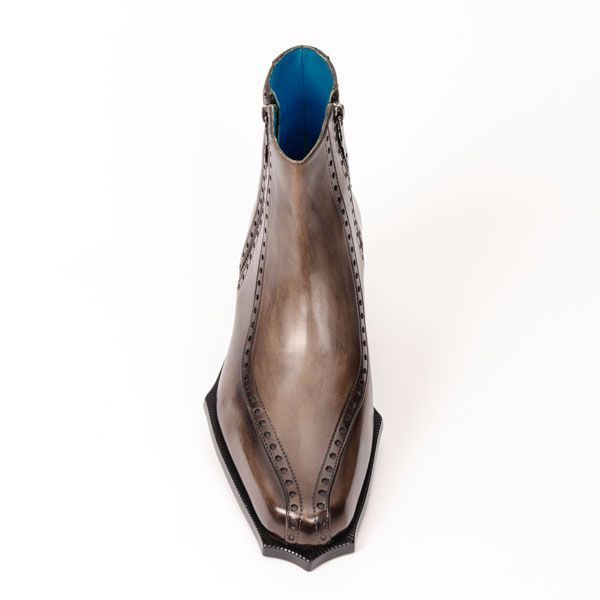 With sculpted lines lines and a double zip feature, the Hustler is a sensational boot that combines cutting-edge style with luxurious comfort.
Designed in Britain and handmade in Italy, the innovative toe shaping model is cut from a finest calf leather.
The model is hallmarked star-formation studs.
Twisk Firenze Jodhpur Boot in Antiqued Tan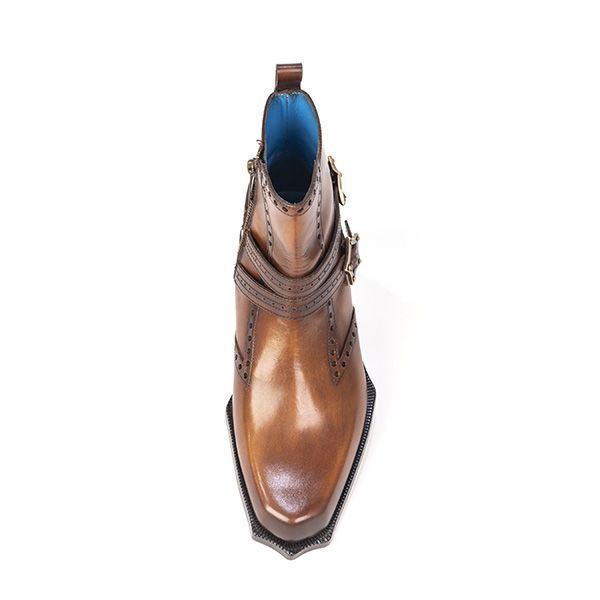 This classic Jodhpur style boot has been updated with contemporary features including Twisk's distinctive toe shape, two star-shaped buckles and straps with fine stitched details. Strong lines make Firenze a masculine boot with just the right amount of edge.
If you have any questions on any of our Twisk shoes designs, do not hesitate to contact us on +44 (0) 1202 93 40 50.
---