A Guide to the Best Brands for Men's Formal Shoes
There are so many choices of men's formal shoes out there that it can be difficult to navigate through all the options. Here at English Brands, we believe that labels in the UK produce some of the finest footwear and we've listed some of them below to help you find the best brands for men's formal shoes.
---
Solovair
Solovair may be known worldwide predominantly for their boots, but they can't be disregarded when it comes to men's formal shoes. This brand started by creating stylish shoes before they received an order for army boots from the government, which started their success as a bootmaker. The name Solovair comes from 'sole of air', named as such because the shoes are so comfortable to wear. Below, we've selected one of our favourite pairs of Solovair shoes the Solovair Gibson Shoe, or you can browse our Solovair collection to find your favourite.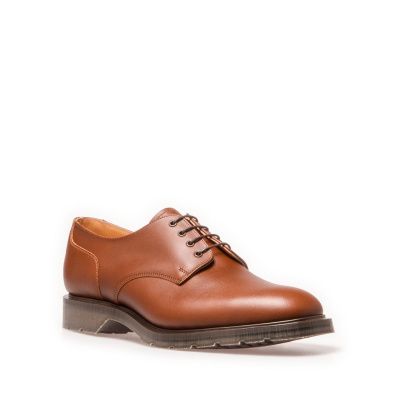 Price: £165.00
Sanders
Sanders is a family run business, now in its 4th generation of the family. Their business started in 1873 by the two brothers, William and Thomas who had a vision of their own shoemaking business. Like Solovair, Sanders also received orders for army boots, which helped sustain their business. Sanders became one of the first in the industry to have all parts of the shoemaking process done under one roof. They have some of the finest craftsmanship techniques and strive for high quality. Below, we have picked out the Sanders Stockholm Oxford Shoe, but you can take a look at our full Sanders range to find the best match for you.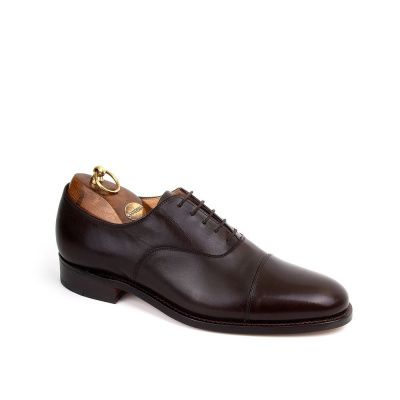 Price: £299.00
Loake
Loake is a family business, which was set up in 1890 by three brothers, John, William and Thomas, now in its fifth generation. Loake focus on making handmade shoes and continue to implement the same processes and procedures that their forefathers began. The process takes 8 weeks to make each pair and only the finest materials are used, so you can be assured you'll be getting high-quality shoes with Loake. Take a look at the Loake Woodstock shoe or browse our whole Loake range to find the perfect men's formal shoe.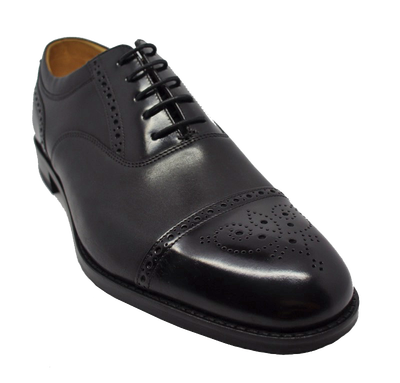 Price: £140.00
John White
John White was founded in 1919, where they first started creating and selling the uppers of shoes. In 1920, John White had its own factory where they had a designated area for handmade shoes, which they still make today. Like other British shoe brands around this time, John White did their part for the war effort and started making boots for soldiers. Their excellent reputation garnered attention from America and Canada and were soon shipping shoes internationally. Their reputation and determination for high-quality shoes makes them one of the greatest British shoe brands. Below is a classic example of their men's formal shoes, the John White Rialto Derby shoe, but feel free to take a look at the full John White range to find a shoe to fit your style.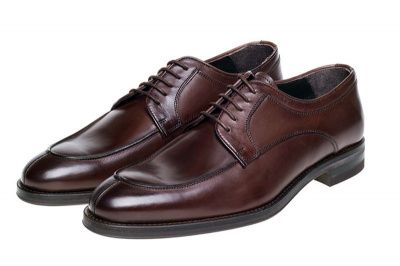 Price: £180.00
Joseph Cheaney
For the first 80 years of Joseph Cheaney's existence, they were creating shoes for exclusive retailers around the world each with individual instructions. In the 1960s, the decision was made to create their own Cheaney brand, which is what we have today. International trade is such a huge aspect of the Cheaney brand that they have received many awards, including the Queen's Award for Enterprise in International Trade in 2016. These are one of our favourite pair of Cheaney shoes, which is the Joseph Cheaney Parkinson Brogue. You can take a look at our full Joseph Cheaney collection to see their other designs.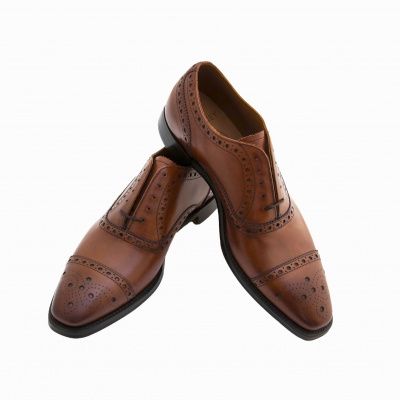 Price: £300.00
Men's Formal Shoes at English Brands
English Brands are proud to stock so many great British shoe brands, each one being of high quality you can trust. If you would like to see any of our men's formal shoes or more products from these brands, you can visit us at our shop in Birmingham. Alternatively, if you have any questions about any of our products, feel free to give us a call on 0121 448 8851 or fill out our contact form and we'll get back to you as soon as we can.
---