Men's Must Have Accessories For 2019
Every man knows that an outfit isn't complete without accessories to enhance it, so why not start the year right by making sure you have these men's must have accessories for 2019.
---
Accessories are what take a standard outfit and refine it, so it's essential to build up your accessory collection when creating a sophisticated and cultured style for 2019. When it comes to buying the accessories that compliment your style, you'll want to make it look as effortlessly put together as possible. You'll want to choose some key pieces that work with any clothing combination, making sure you can accessories any outfit you wear at any time of the year.
Here's our guide to the men's must have accessories for 2019 you should be investing in.
A Brown Leather Travel Bag
If you haven't been using a travel bag before now, it's time to start. Men's holdalls have been among the top men's accessories for a while now and they'll continue to be into 2019. It's best to invest in a holdall travel bag that you can use everyday whilst remaining stylish. For luxury, choose a real leather bag, and for more efficiency, choose one that can fit everything you need for travel including a laptop. Opting for a brown leather travel bag ensures it will go with any outfit throughout the entire year. Choose a style that you can use for both work and leisure, and preferably one you can take on a flight for convenience. Invest in a high quality travel bag that will last you for years.
We Recommend:
This Barbour leather travel bag is perfect as an all-round bag that works for everyday use whilst remaining luxurious and stylish. Constructed from fine aged leather, it features the classic Barbour tartan lining for extra refined quality and style. This bag also comes with a detachable and adjustable shoulder strap, making it truly versatile for any man. It also features an address tag for travel.
A Fine Leather Belt
Belts aren't just for practicality, they're also highly versatile luxury items. Every man should have at least one fine leather belt to wear in 2019. Choosing the right belt isn't just about colour, it's about style and sophistication. A brown leather belt is ideal for pairing with any outfit, but why not break the norm and try a colour that stands out? A well-chosen belt can transform your outfit, offering an understated feel of elegance to any outfit. Opting for a luxury leather belt ensures it ages well and lasts for years to come. A matte finish or brass-coloured buckle is perfect for keeping up with 2019 menswear trends.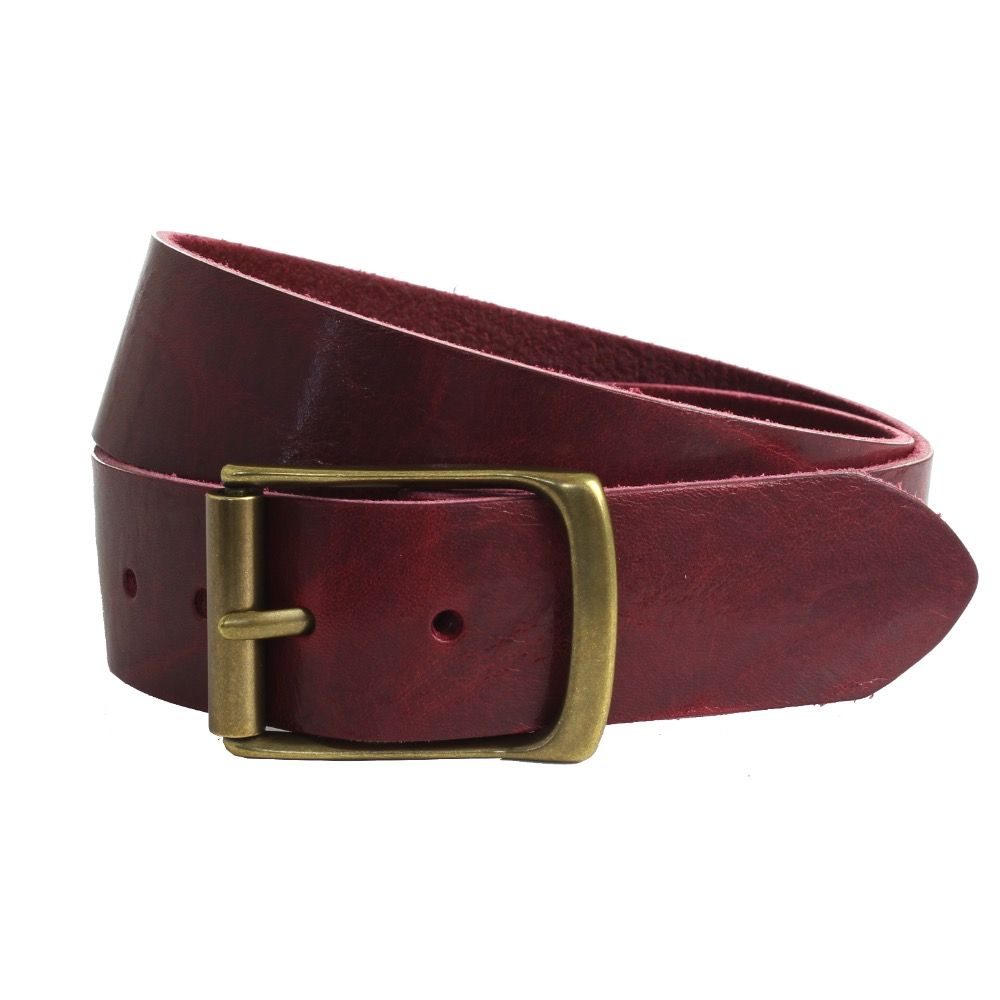 We Recommend:
This Rollerston Oxblood Belt by the British Belt Company. A premium handmade belt made from fine Italian full grain leather. The leather is striking oxblood and features an antique feel solid brass buckle. This belt will stand out in any outfit, whether formal or casual.
Leather Gloves
The biggest trend for 2019 is keeping it classy, and there's nothing classier than a pair of quality gloves. Make sure to choose only the finest leather and suede gloves for a refined, upmarket look. You can't go wrong with a black pair, but brown is the must have colour for 2019. Find a pair that is thin and supple enough to fit snugly and comfortably. Leather gloves are perfect for both business attire and casual outfits in the colder months, as well as keeping the chill at bay in early spring and autumn. Leather gloves should last you years if you invest in good quality.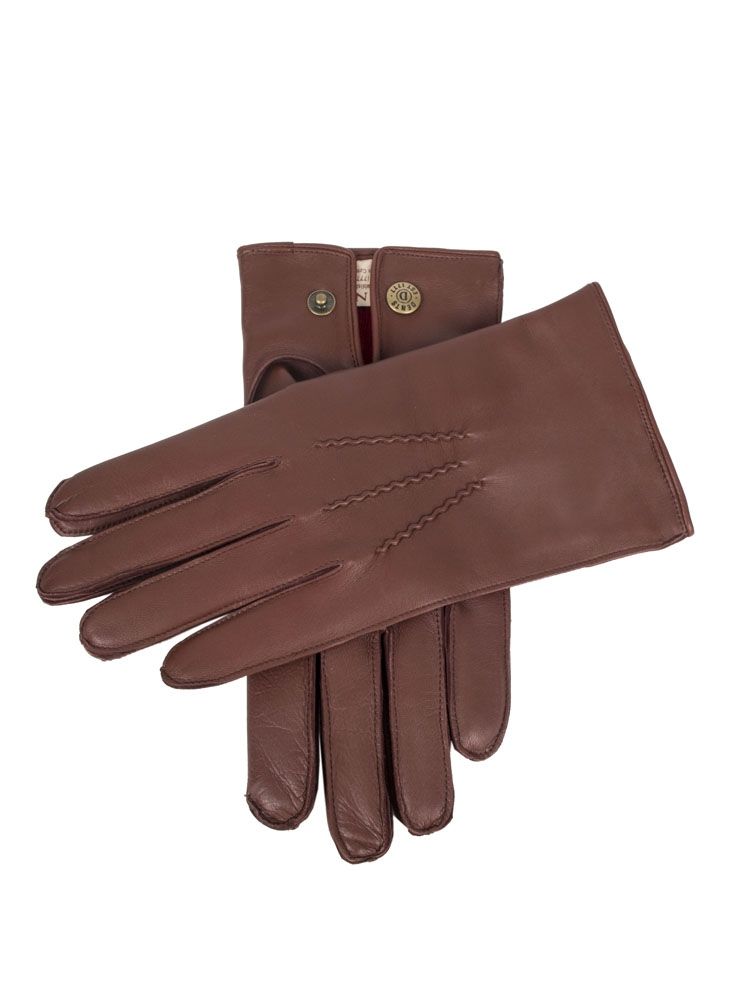 We Recommend:
These Dents cashmere-lined Hairsheep Leather Gloves in tan. These hairsheep gloves have 3 handsewn points and a palm vent for comfort. Featuring a stylish Dents stud fastening and 100% red cashmere lining for ultimate warmth and luxury.
A Quality Scarf
Scarves have been a steady staple in men's fashion for years and that's not changing any time soon in 2019. Worn by some of the most prolific men in the world, scarves are a classic accessory of distinction. A quality scarf made from luxury materials and featuring checks, paisley or geometric patterns is a quintessentially British accessory and gives a cultured look to any outfit. Choosing a traditional style of scarf and pairing with either smart or casual wear is on trend in 2019. In the colder months opt for wool, alpaca or cashmere, and be daring in spring and summer with poly-blends and fine cotton.
We Recommend:
This Barbour Unisex Tartan Lambswool Scarf in Modern Tartan. This woolen Barbour scarf in a classic Tartan pattern is made from 100% lambswool. Made in Scotland, this authentic scarf is soft to the touch and warm. The pattern is a modern Tartan of grey and red that is highly recognisable in Barbour clothing and lining.
A Billfold Wallet
A billfold wallet might seem outdated in a world of contactless payments, but the classical style is coming back in 2019. This style of wallet is perfect for a man who likes to keep some cash on him and likes to keep his notes crisp. A traditional billfold wallet has a pouch for keeping notes in, while more modern styles have a clip for keeping notes secure. Whichever you prefer, a billfold is a classic wallet option for the refined gentleman.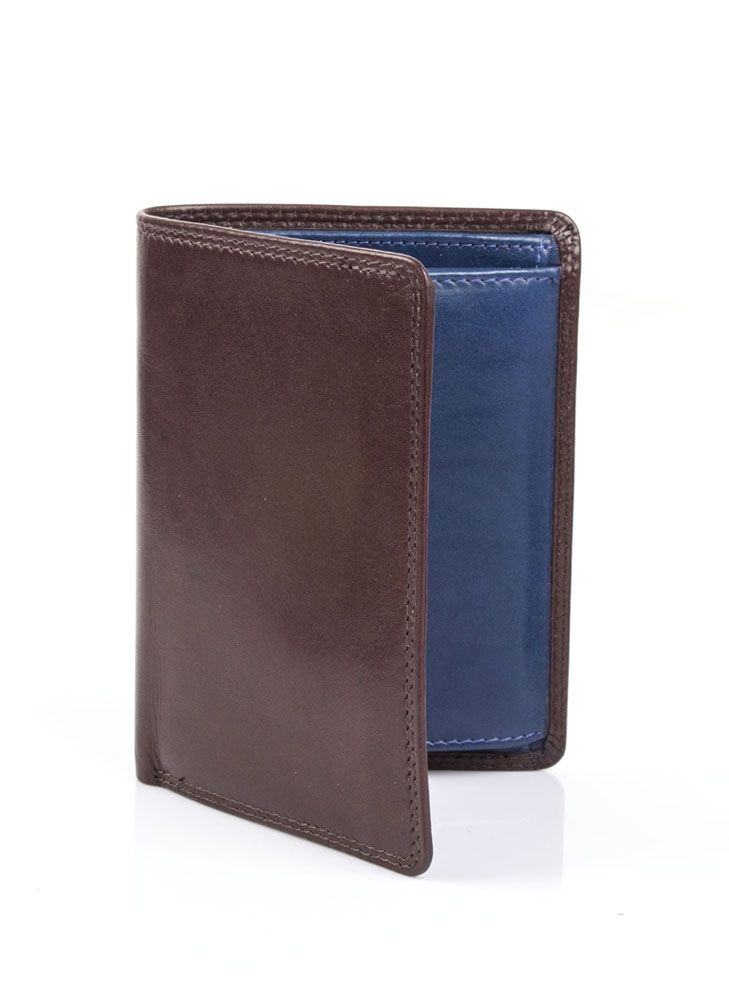 We Recommend:
This Dents Tall Billfold Wallet in chocolate leather. This wallet is made from smooth nappa leather and has a striking cobalt coloured fine leather interior. The inside can hold up to 9 credit cards, has two note pouches and includes a coin purse. The pouches are lined with tactile luxury grosgrain.
Luxury Men's Accessories at English Brands
At English Brands, we only stock the finest premium English designer brands. From clothing, shoes and accessories, we stock affordable luxury items featuring the latest styles. We specialise in genuine English clothing and shoes brands, and are confident you won't find better quality products online. All our products for our catalogues is chosen by professional industry specialists from the UK. All of our products are chosen by industry specialists in the UK, so you know when you buy from us you only get the best. We can deliver anywhere within the UK as well as around the world. For more information, visit our FAQ or Contacts page.
---