Barker Brilliance at English Brands
Barker Shoes have a rich history that goes back over a hundred years. Established in 1880 by Mr. Arthur Barker, the brand's story began at the bottom of a garden in Earls Barton. With over a century of evolution, Barker has become one of the most sought-after English shoe brands around the globe.
---
Undeniably respected, and with an eclectic collection that showcases a range of versatile shapes & styles, Barkers shoes continue to favourite among our most loyal customers.
In particular, the brand's loafer & clive shoes are the epitome of Barker brilliance. Constructed from fine leather skins and boasting a sleek, rounded style, these slip-on designs are the perfect purchase as we head into the autumn & winter months.
Check out the designs below:
Barker Clive Shoe in Black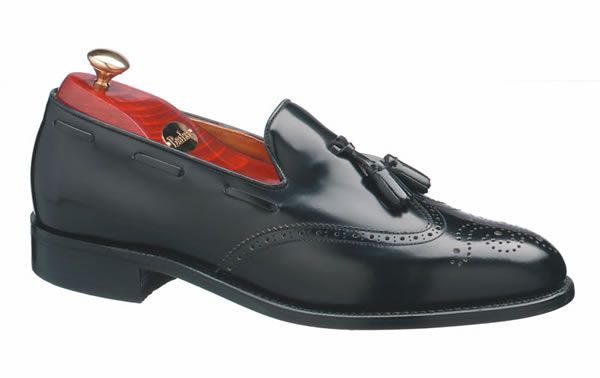 If you're looking for something special, then our Barker Clive Shoes in black are the ultimate purchase. These elegant slip-on designs are adorned by a tassle brogue style and come with a slightly levitated 27 mm heel. A signature luxe shoe that can work for both business & leisure. Clive shoe from Barker England
Tassle brogue style
Black high shine leather upper
7mm Leather Soles (Goodyear welted)
27mm Heels
Barker Studland Loafer in Black Calf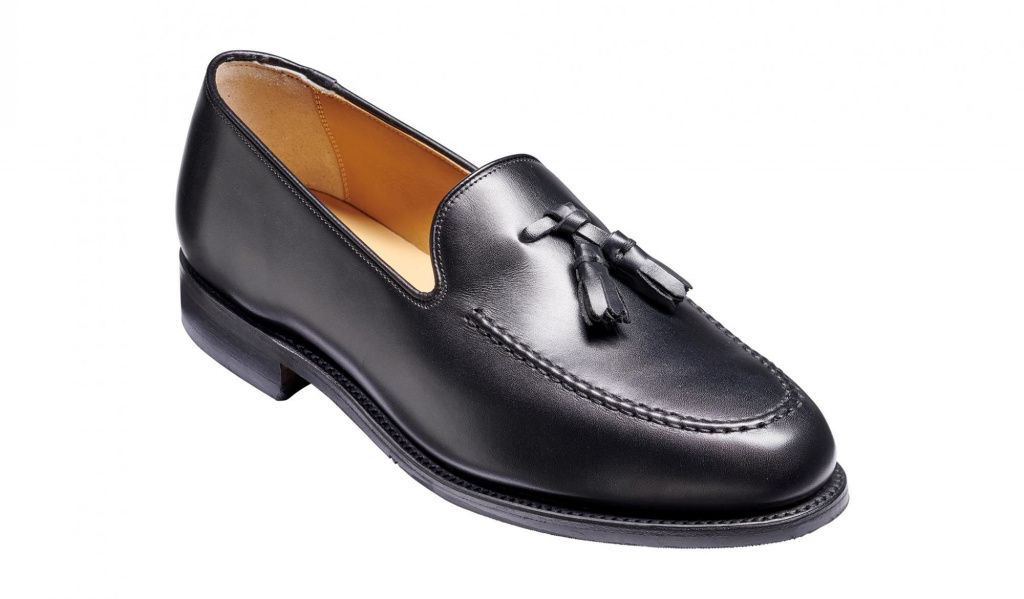 The Studland is a truly luxe tassel loafer that was made in Northampton and crafted with a fine hand-sewn apron detail. Constructed from European calf hide, the shoe boasts a natural, rich finish and comes as part of one of English Brand's most sought after Barker designs.
Designed and made in Northampton, England
Premium craftsmanship since 1880
Goodyear Welted construction
Full leather insole and lining
Calf leather with natural finish
Hand-stitched detailing
Leather sole with rubber grip
For more information call us today on 0121 448 8851. Alternatively, why not pop into our showroom just 5 minutes' walk from New Street Station open Monday to Saturday 10:00- 19:00 & Sunday 10:00-17:00. We'd be happy to go through any questions you might have about Barker shoes.
---