Blundstone Boots at English Brands - Premium Footwear since 1870
For 150 years Blundstone has made the toughest, most durable footwear for both work & play. The brand's genesis began in Hobart, Tasmania, where the company grew from humble beginnings to become one of the world's most recognisable boot brands.
---
Blundstone's history, heritage & staff have shaped the outdoor boot market in such a way that Blundstone boots are considered market leaders around the world.
Although Hobart is still the home of Blundstone, the brand's development team remain dedicated to innovation in design and production for consumers on an international scale.
As a consequence of their dedication, Blundstone now caters for a global supply chain to stitch together the best ideas, leathers and models in the creation of their unique product range, from the Blundstone 2032 Chelsea boots through to the 154 design.
With a commitment to sustainable development, Blundstone maximise the use of recycled and recyclable materials to create a sustainable, environmentally friendly boot brand.
Take a look at some of English Branded most noteworthy designs below:
Blundstone 2032 Chelsea Boots in Black/Silver Glitter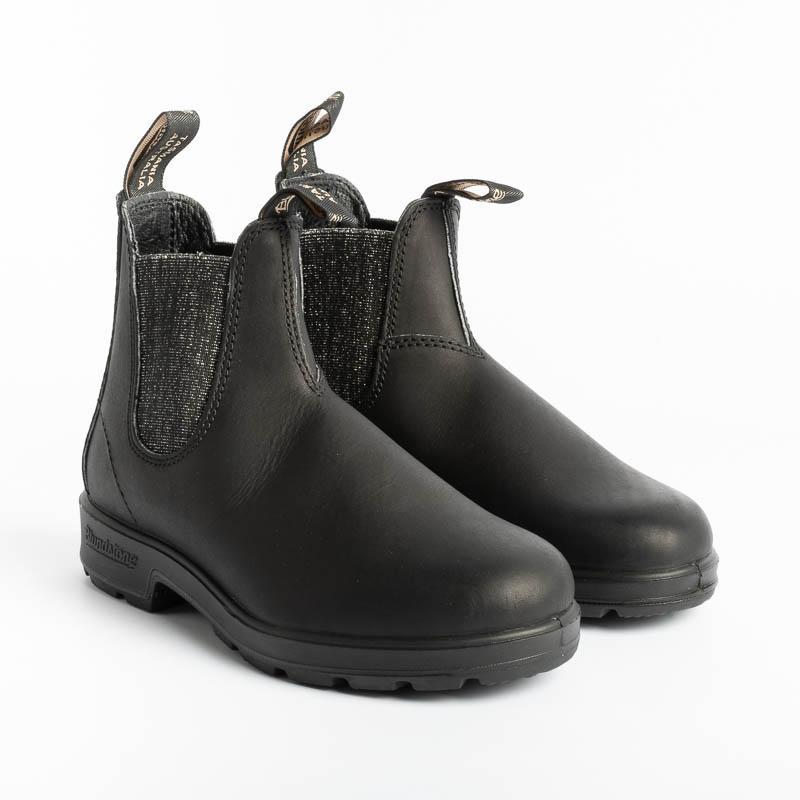 Blundstone 2032 Chelsea Boots in black & silver. Constructed from leather and boasting a perfectly sculpted shape, these luxury Chelsea boots come as part of Blundstone's latest 2021 edit. To the side of the shoe model is an elasticated glitter band for a better fit.
- Colour: Black & Silver
- Casual, country, everyday & travel
- Leather skin
- Spring & autumn season
Blundstone 154 Boots in black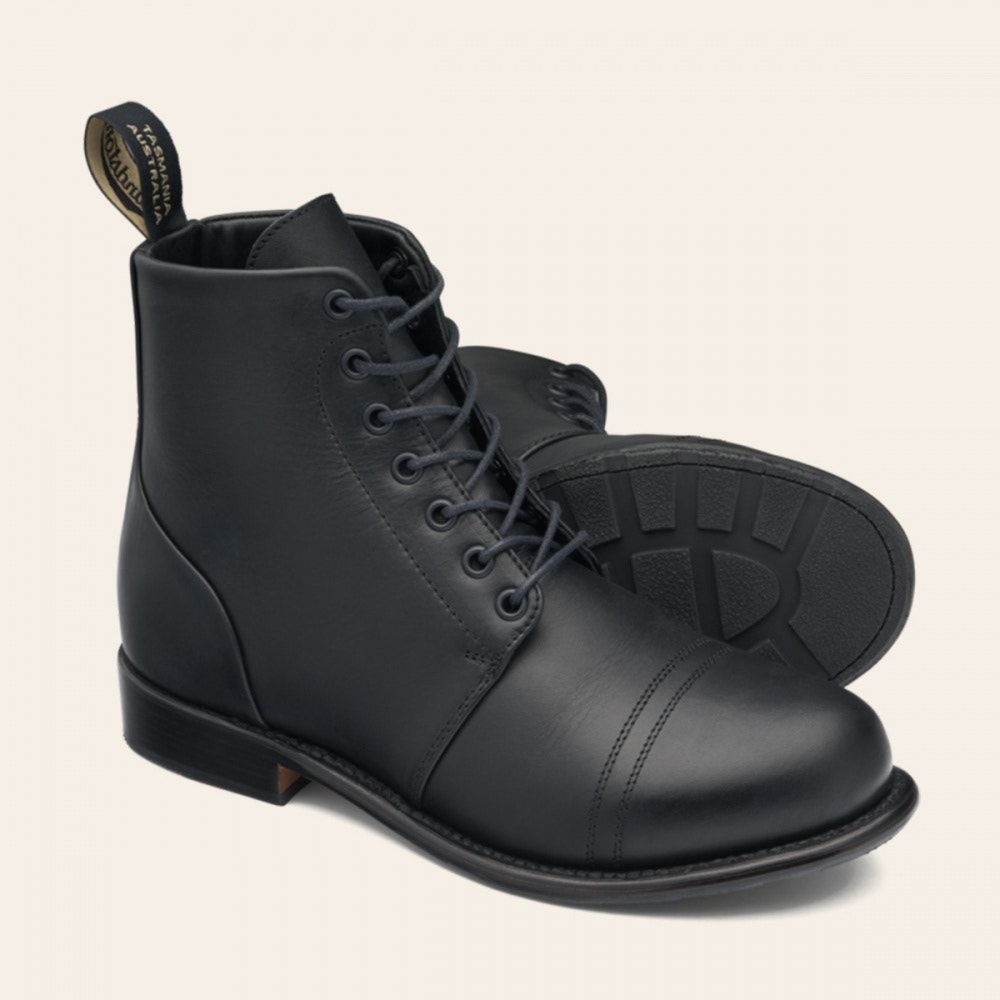 Blundstone premium Heritage series combines unparalleled craftsmanship with extreme comfort. The #154's feature a Goodyear welt sole, premium supple leather, leather lining and wax laces to create a signature looking boot design.
- Black premium water-resistant leather
- Goodyear welt stitched
- Bronze leather lining
- Classic Comfort Contoured EVA footbed with XRD® Technology for maximum comfort
- Leather outsole and TPU skin for ultimate durability
• Waxed Laces
If you're interested in finding more about some of our Blundstone models, please do not hesitate to contact us on +44 (0) 1202 93 40 50 as we'd be happy to answer any questions you may have.
---