Get Twisked Off Your Feet at English Brands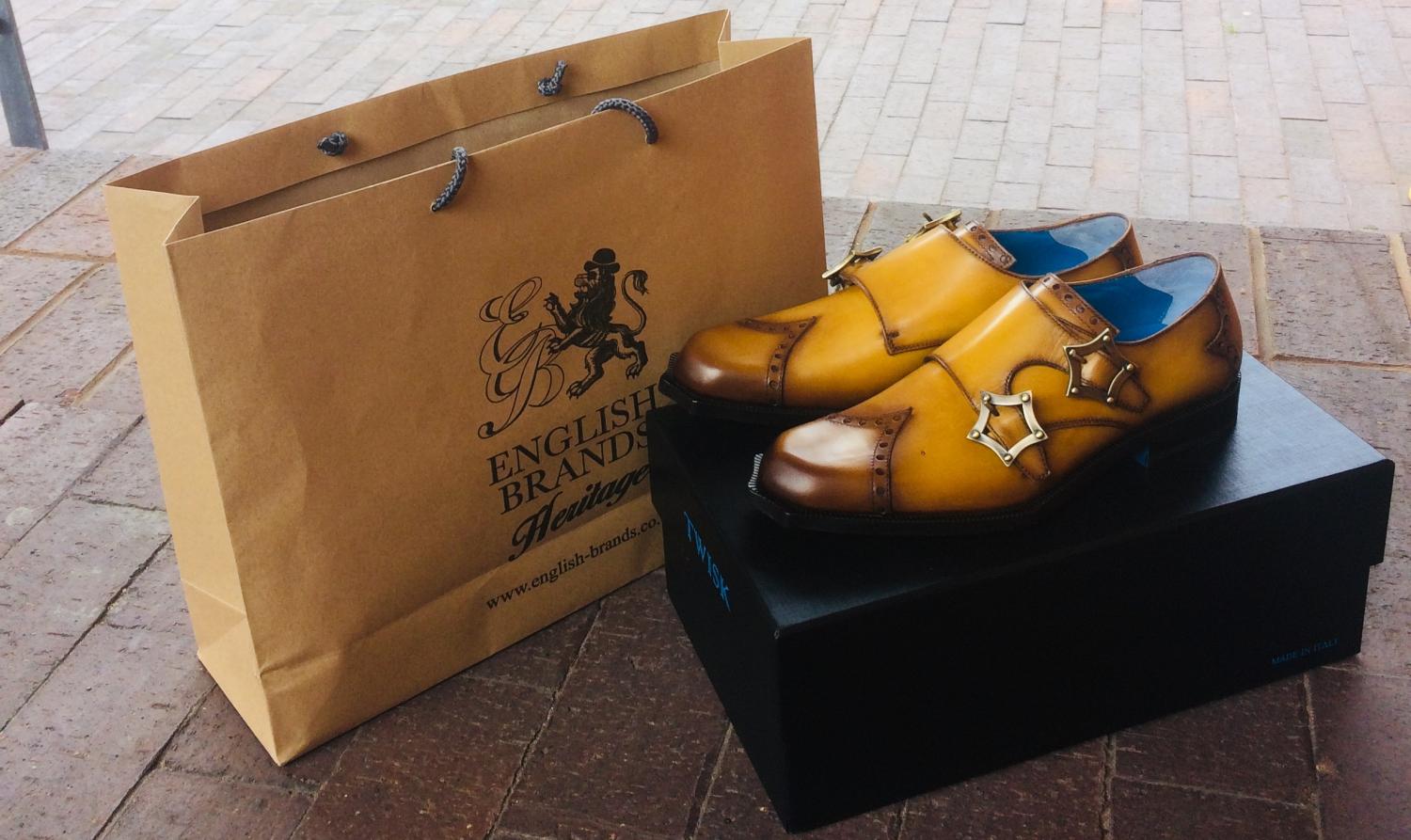 At English Brands, we have an eclectic range of shoe designs that come from a variety of brands. Often customers want a versatile shoe that can work for both business & leisure. From smart brogues to sleek Chelsea boots, most of the time our handsome collection can provide customers with what they need.
---
However, every now and then, a customer wants something beyond the norm, a design that's as unique as they are. If this is you, then our Twisk designs could be the perfect match.
Combining British creativity with Italian craftmanship, Twisk create shoes that leave a lasting impression. The brand believes that shoes should never be average, they should always inspire, and the materials they're made from should always be of the utmost quality.
Designed by a British shoe designer and handmade by Italian master craftsmen, Twisk shoes are both unconventional and beautifully unique. Check out some of our signature designs below:
Twisk Volterra Monk Shoe in Brushed Yellow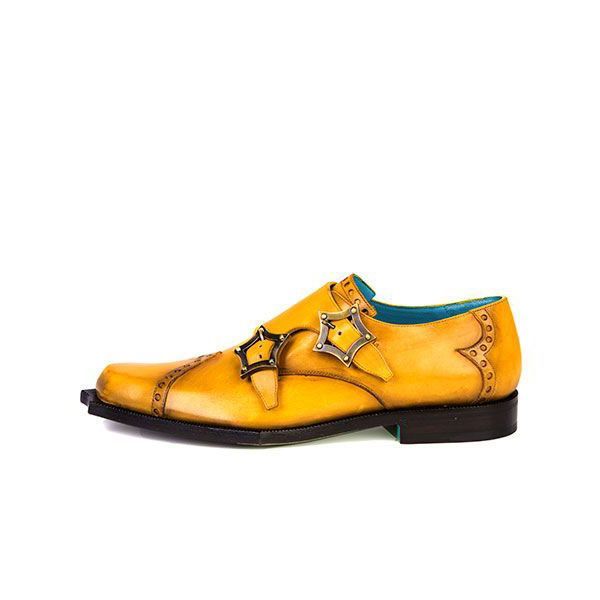 With its striking yellow hue, the Volterra is a handmade monk strap men's shoe boasting two of the five-point star buckles associated with Twisk designs. One of their more intimate and elaborate styles, the Volterra is cut from premium leather skins and is hand coloured for an iridescent look.
Twisk Firenze Jodhpur Boot in Antiqued Tan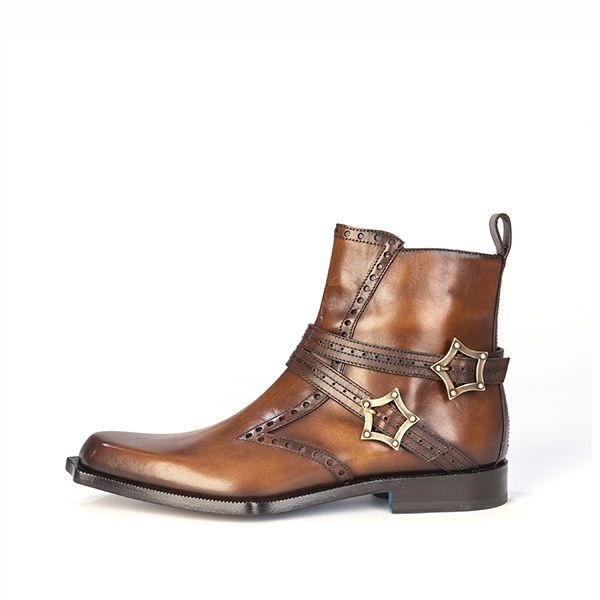 A Jodhpur style boot, updated with the brand's modern features that include their distinctive toe shape, two star-shaped buckles and straps with fine stitched details. A distinctive shape means the Firenze is a masculine boot with just the right amount of edge.
Twisk Rogue Derby Shoe in Brushed Brown And Red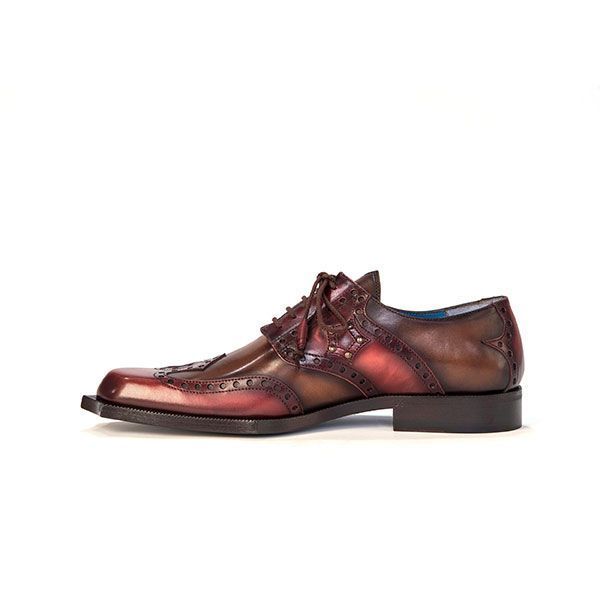 This stylish lace-up derby shoe carries the Twisk hallmarks of quality in every handmade stitch. Premium Italian calf leather is cut by hand and finished with brogueing and metal studs in a signature star embellishment on either side of the shoe.
Contact us Today
For more information call us today on 0121 448 8851. Alternatively, why not pop into our showroom just 5 minutes' walk from New Street Station open Monday to Saturday 10:00- 19:00 & Sunday 10:00-17:00. We'd be happy to go through any questions you might have about Twisk shoes.
---