Handmade Shoes: Are They Worth It?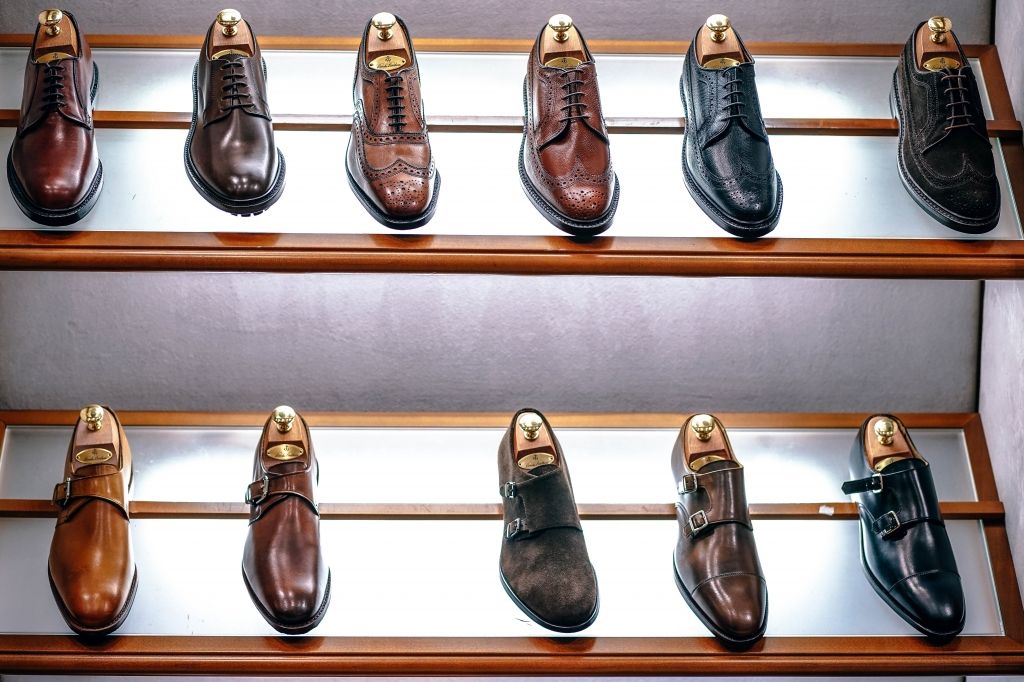 Everyone will be familiar with the classic style of handmade shoes - sleek and shiny that every gentleman wears. If you're wondering whether these are for you, take a read and learn a bit more about them.
---
What are handmade shoes?
Handmade shoes are exactly how it sounds - shoes that are made completely by hand. The phrase comes from the time where handmade was the only option, there were no machines to help production. Nowadays, nearly everything is produced by a machine to save on time and costs, but unfortunately, this can mean the quality can suffer.
How are handmade shoes made?
So you may be wondering what goes into making a handmade shoe? The process tends to involve traditional techniques to achieve the high quality that handmade demands. Below is a whistle-stop tour of what's involved.
Firstly a design is drawn, which is put onto a flat paper model and fixed onto the leather and the shape is cut out.
While the leather is resting, arrangements are made for the bottom of the shoe, e.g the soles, insoles and heel. These are essentially made using the design and then fixed together.
The leather and the bottom of the shoe are then attached to the foot model and put in a warm room to ensure the leather takes the shape of the model.
Finally, the model is removed and all parts of the shoe are stitched together, and then cleaned and polished, ready to be inspected by the Master Inspector.
This is a general overview as many shoemakers rely on age-old techniques passed down through generations, so the process may differ from shoemaker to shoemaker.
Are handmade shoes worth the cost?
Overall better quality
Handmade shoes are made in a workshop rather than a factory, which means each pair has a devoted craftsman to ensure its high quality. Unlike factory-made shoes, handmade shoes utilise the finest materials available - the leather will be real leather and the stitching will be a wax thread to increase durability. Finally, the process isn't rushed which means the leather has longer to mould to the model, resulting in a better fit.
Personalisation
Handmade shoes have the ability to be unique to an individual. If you want a specially designed pair of shoes, handmade is the way to go. The attention to detail by the craftsmen will leave you wondering why you weren't buying handmade already! Any specifications can be catered for, and they involve you in the whole process, arranging fittings and viewings before any finalisation takes place.
Durability
The superior materials used means handmade shoes will last a lot longer than the factory made ones. There will be fewer wrinkles in the leather, the thread will stay put, and will generally show fewer signs of wear. They could also save you money - the initial buy may be slightly more expensive than other shoes, but they will last far longer, eliminating the need for replacements.
Keep an art alive
The art of handmade shoemaking is, unfortunately, a dying industry. With machines being able to make hundreds of shoes per day, there isn't much demand for traditional shoemakers. By using their services you will be preserving an age-old trade and keeping it available to future generations.
Handmade Shoes at English Brands
If you have been persuaded to give handmade shoes a try, we offer many brands with handmade products, such as Sanders, NPS Shoes and Barker. If you would like more information please don't hesitate to get in touch either via our contact form or give us a call on 0121 448 8851.
---