New Arrival Edit – Sanders Military Style Derby Shoe – 1128B
As part of our new arrival edit, we're welcoming the latest addition to the Sanders Military range. The military collection of Sanders was initially made exclusively for the Japanese market. The design is constructed of modified lasts & based on archives of military shoes stored in Sanders & Sanders Ltd.
---
Sanders Itshide Sole – Both Stylish & Unique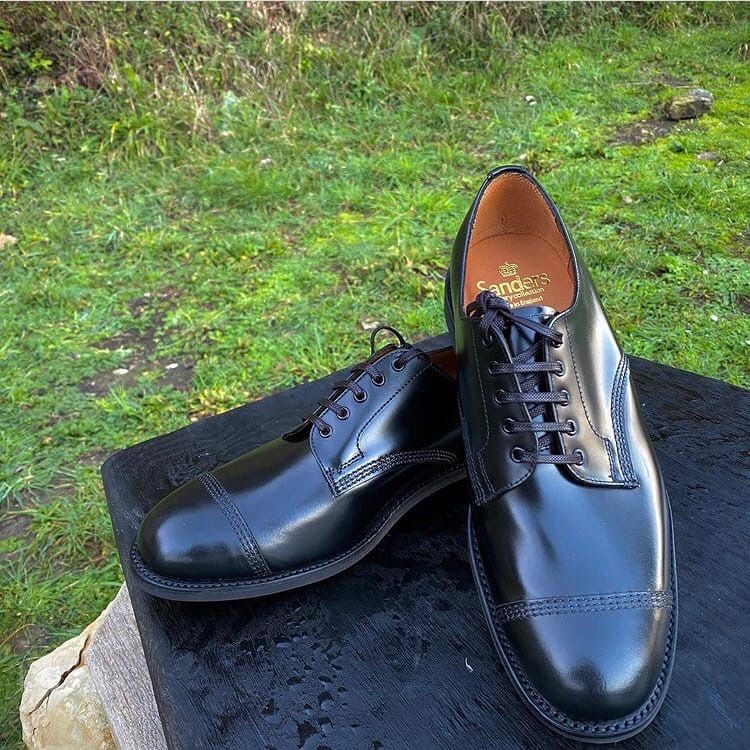 One of the most distinctive features of this unique model is its itshide sole.
Created with a thick, levitated material, this geometrically patterned sole adds personality and sturdiness, making the shoes both noticeable and stereotypically commando.
Polished Uppers for a Distinctively Commando Look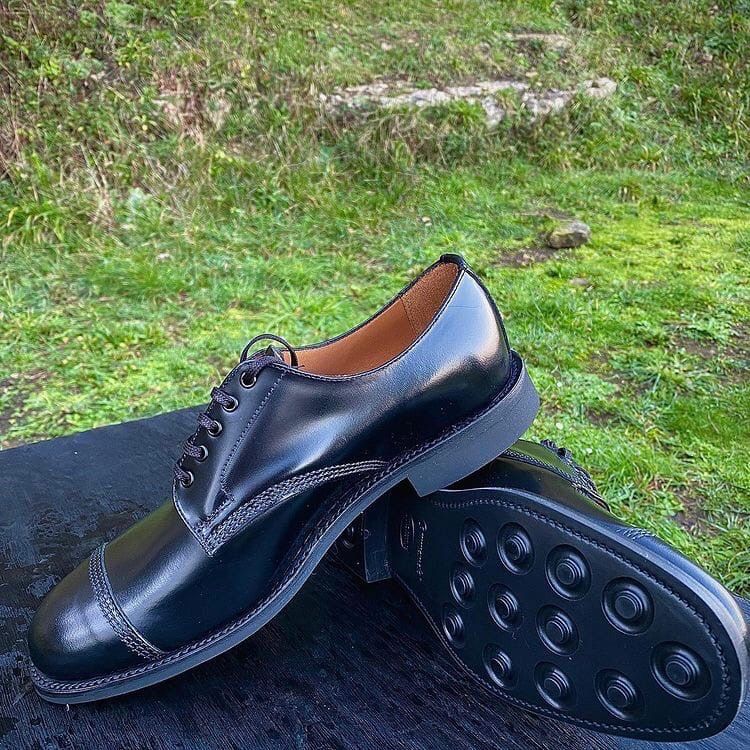 The shoes' uppers are issued with a polished finish which means they're incredibly shiny on the eye. Not only does this add a touch of glamour, it also creates an authentic commando look as they look like they're ready for an inspection from a strict drill sergeant.
A Goodyear Welted Design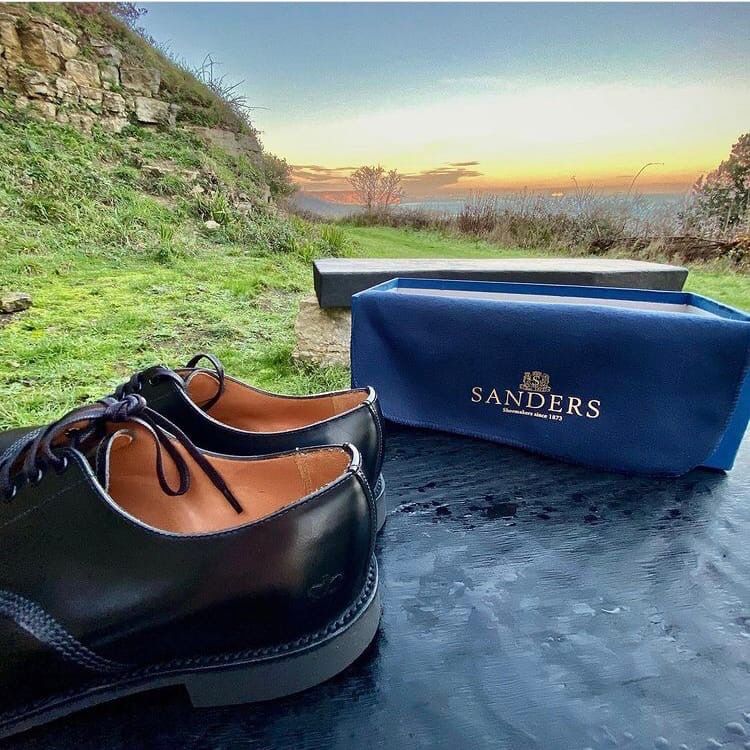 This particular Sander design is Goodyear welted. A Goodyear welt is a strip of leather that is sewn around the bottom edge of the shoe, connected to both the insole and the upper. The welt can then be easily taken off, so the sole can be replaced again & again without damaging the shoe.
Sanders & Sanders – A Truly English Brand
With a history that spans nearly 150 years, Sanders has built a reputation of shoemaking excellence around the world. These military style derby shoes embody the brand's shoe making prowess in every sense.
For more information on this particular design, do not hesitate to contact us on +44 (0) 1202 93 40 50 as we'd be happy to answer any questions you might have.
---