Sanders at English Brands
Established in 1873, Sanders is a family business that has been making luxury footwear for well over 100 years.
The company itself is based in Northamptonshire, and was originally founded by two brothers, William & Thomas.

---
With a vision to create handmade footwear that would stand the test of time, the brothers set out to achieve their dream of creating footwear for the masses.
To begin with their operation was small. Their modest team of 5 craftsmen worked with limited resources to manufacturer as many handmade shoes as they possibly could.
Every detail, every leather panel, every stitch mattered in building Sander's reputation as quality shoemakers.
Nearly a century and half later and Sanders footwear are still hallmarked by original style and strong attention to detail.
The brand has now evolved, diversifying into more casual footwear, but the values of the brand have never changed. Check out some of the designs below:
Sanders Lo-Top Gibson Shoe in Indiana Tan Suede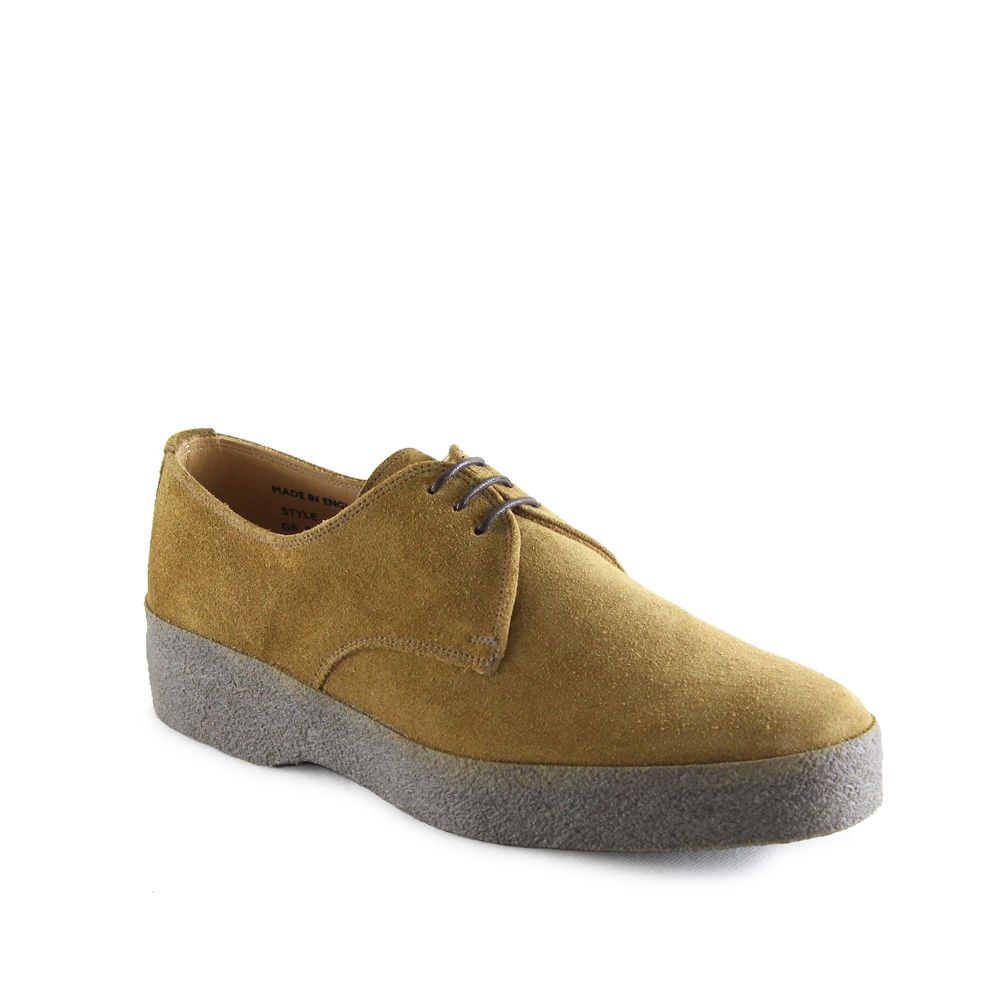 Sanders Lo-Top Gibson in Indiana Tan Suede. One of the first things that you notice about these shoes is their quality suede material; it has a certain richness to it. Unlike the brand's traditional suede designs, the shoes also come with a crepe, gum sole. Shop your size with us at English Brands.
Indiana Tan Suede Gibson Shoe
Suede Leather Upper
Full Leather Lining
Brown Crepe Sole Unit
Shoe Last: JOEL
Fitting Type: F
Chocolate Adam Suede Chelsea Boot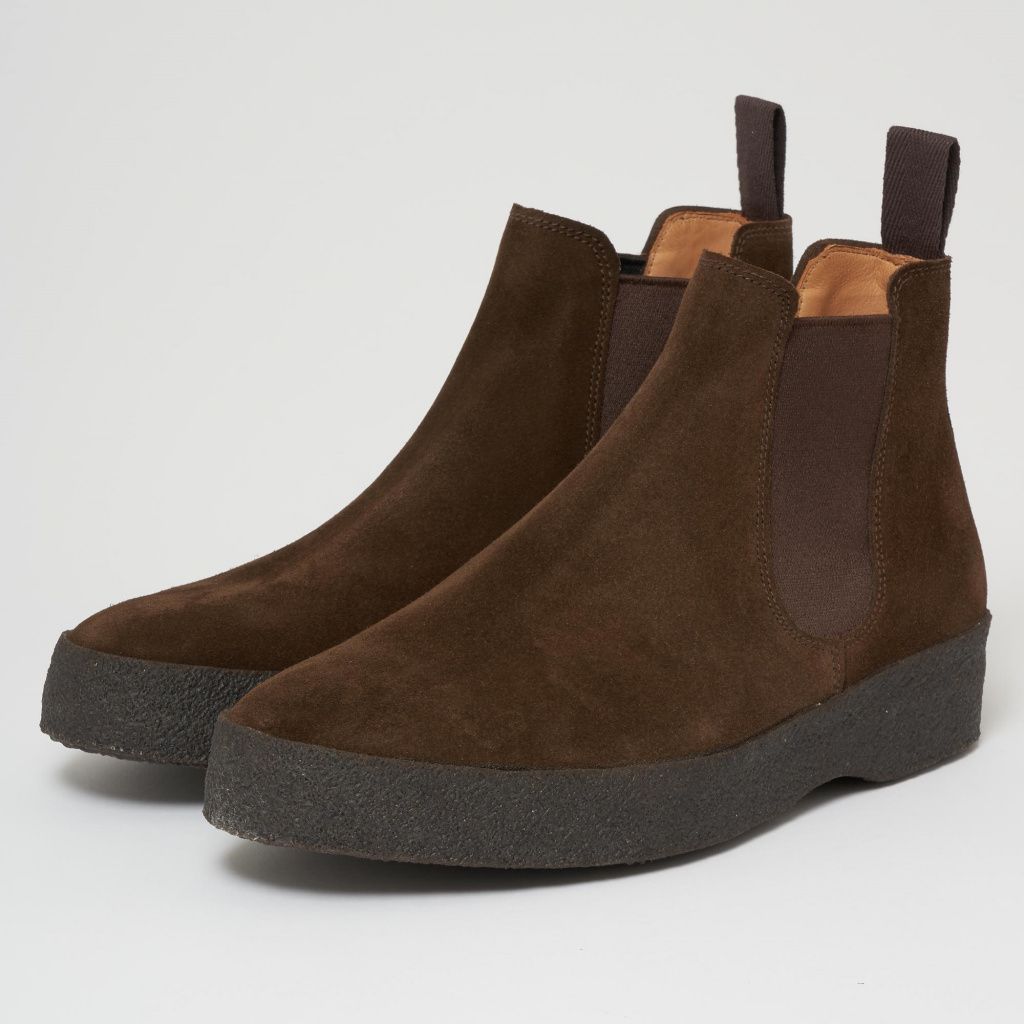 Luxurious detailing is what sets Sanders shoes apart. This design Adam blends the classic silhouette of the Chelsea boot with a gum sole that is both comfortable and incredibly loquacious. A unique look that has become a modern masterpiece.
Product Features
Genuine suede leather construction
Pull on Chelsea boot design
Round toe
Elastic gores at sides
Pull tab at rear
Contrasting sole
Leather upper
Leather lining
Crepe sole
Style Code: 1701TDS
These two Sander designs have been handpicked from our latest 2019 arrivals because they're unique to the brand.
For more information call us today on 0121 448 8851. Alternatively, why not pop into our showroom just a 5 minute' walk from New Street Station open Monday to Saturday 10:00- 19:00 & Sunday 10:00-17:00. We'd be happy to go through any questions you might have about the Northamptonshire brand and its designs.
---