English Brands – 5 Reasons Why You Should Accessorise Intelligently
At English Brands, we have an appreciation for the small details. We know that when the details are looked after, the entire project will succeed, whatever that project may be.
---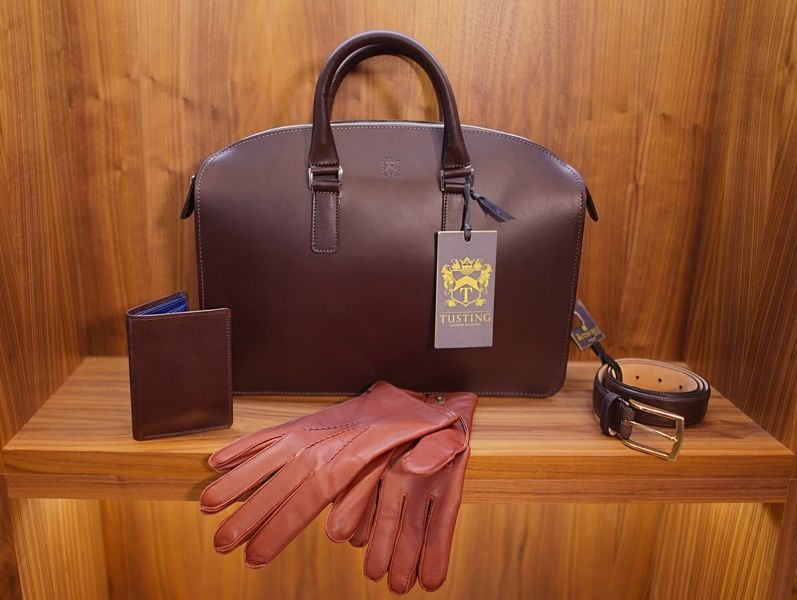 So as a proud purveyor of British style, we regard our branded accessories with as much value as we do our branded shoes.
The Small Details Are Noted
As we've touched upon, we believe that the small details create a grand whole, and this couldn't be more relevant in the world of fashion. Accessories equal completion: they're the missing pieces to the style perfection puzzle. However, just like central options such as footwear and jackets, accessories need to be considered with as much precision and tender care. Their success or failure is directly related to the outcome of an entire outfit.
Types of Accessories
Hats - Hats can play an integral role in any outfit and a well-fitted, tastefully chosen hat can be incredibly striking. It's important that the colour of the hat is chosen with forethought. A complimentary colour looks great, but sometimes the same coloured hat works better. Each occasion, however, requires something different.
Belts – As well as tightening your trousers, belts can be a symbol of style as much as your choice of footwear. In fact, for an outfit to work perfectly, your choice of belt is closely entwined with your choice of footwear. Always look for a belt that will work well with your shoes. You'll know if it works or not after taking a first glance.
Socks – Your choice of socks are also a way of expressing and enhancing style. Although they are often concealed by your trousers, on occasion they'll reveal themselves. This could be when you're sitting down with your legs crossed, or even related to the length of your trousers, either way we guarantee putting effort into your socks will pay dividends.
Bags – Bags are often a necessity, especially when you're busy, but they provide just as much of an oppunrity to make a fashion statement as any other accessory. With a range of skins, material and colours available there no reason why you shouldn't carefully choose a bag for each outfit.
Final Point: The 'How' is Just as Important as the 'What'
In any creation of aesthetics and style, how things are put together is just as important as what things are put together. There's no point in having a luxury hat if it doesn't fit properly. Likewise, there's no point in choosing an elegant looking belt if it's too big and overlaps scruffily. Always pay attention to this to avoid a mediocre outfit.
Call us at English Brands
At English brands, we have an eclectic range of accessories that vary in terms of type and colour. For more information on any of the accessories in our range, call us today on 0121 448 8851. Alternatively, why not pop into our showroom open Monday to Saturday 10:00- 19:00 & Sunday 10:00- 17:00. We'd be happy to go through any questions you might have.
---