How to dress a triangle body shape?
Are your hips and thighs bigger than shoulders and bust? Then your body can be described as pear-shaped, or a triangle body. This is not a reason to be upset! You should know that many celebrities have the same body - Demi Moore, Rene Zellweger, Naomi Campbell and Teri Hatcher are just on the top of this list.
---
They look great, and you also can easily find a lovely dress and other styles for inverted triangle body shape. Follow our guide on what to wear to look your best!
What is the best dress for triangle body shape?
A-line dresses are probably the best choice for you. It shows off how tiny and graceful you are in the top. A fuller skirt will definitely help you avoid any alterations. This silhouette does its best to camouflage everything you would like to hide. Wearing wrap dresses is also a good idea. They perfectly fit your smaller top and give you the appropriate extra room below your waist. Elegant dresses with empire waist are also worthy of special attention. The help you create a smooth balanced silhouette and mask your curvy hips.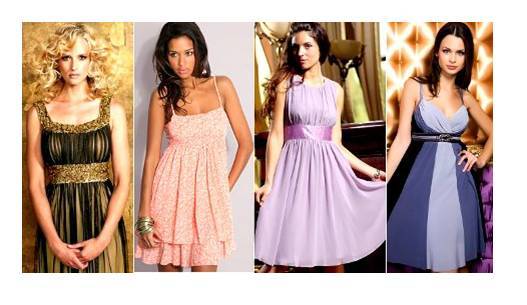 How about separates?
How to dress inverted triangle body shape, if you are not a big fan of dresses? The main danger of wearing separate garments for "pears" is that they break up the line of your clothes. The difference between top and bottom becomes more evident. If you still wouldn't like to throw away a chance of wearing blouses with trousers and skirts, you can mitigate this effect by combining similar colours – for instance, black and grey, blue and navy, tan and brown. Contrast colours work well to achieve the correct image.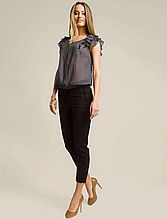 Balance your silhouette
The key idea for ladies with triangle body shape is to add some volume to the top half. There are many options to carry out this task. For example, you can do this by wearing tops with ruffles. Decorate your neckline with a massive necklace. When dressing a pear-shape body, choose tops with U and V-necks and structured sleeves. Do not forget to emphasize your waist. Tight-fitting tops and blouses are probably the best choice for you. Also make note of thin belts without any ponderous decorations.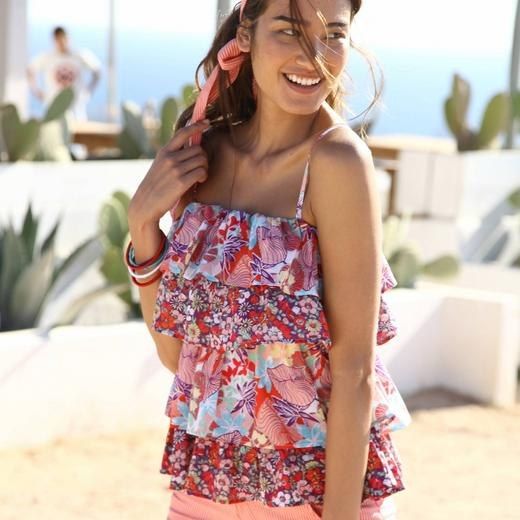 In conclusion, there is no need to follow current fashion trends. Don't be sidetracked by falling in love with a definite style. Look for those options which fit your body shape.
---