Before we tell you how to tie a bow tie easy, let us reveal the history of this trendy men's accessory. Originally it came from Croatia, that is why nowadays a bowtie is also known as a cravat. At first it was a part of mercenaries' clothing during the Prussian wars in the 17th century. After a while it was adopted by the French upper class. Fashion historians are at one thinking that a bow tie reached the height of its fame in the 19th century.
---
Today bow ties are extremely popular among men and even ladies. This wardrobe staple is a perfect choice if you are a groom getting ready to walk along the aisle in church. If you are a woman who prefers masculine style in clothes, you can also use this accessory to make your office and evening outfits more diverse and original.
Classic bow tie knot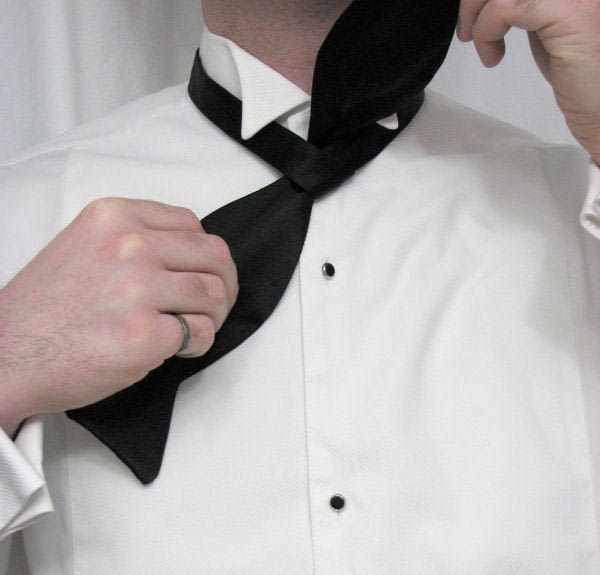 Sure, you can easily buy a pre-tied cravat, but for a sharp look we recommend you to tie it yourself. To decorate the neckline of a smart suit with a classic butterfly, follow these five simple steps.
Put the tie around the neck and leave the ends in the front. One end should be slightly longer.
Cross the longer ribbon over the shorter end.
Take the long side and push it behind the knot. Pull it through.
Tuck the free (short) end into your shirt.
Tidy up finished butterfly so that it looks presentable.
Now you know how to tie a bow tie easy.
Bow tie tying guide: how to make a Victorian knot?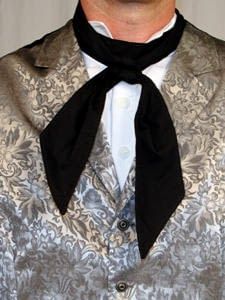 There are different ways of tying cravats. We suggest you should start with a so-called Victorian knot. It looks imposing and stylish. Furthermore, you don't need to have any special skills to make it. Just follow our simple tying manual step by step.
Put on your shirt and button it up. If your look proposes a waistcoat, also put it on before doing any manipulations with a bow tie.
Pull your cravat around the neck so that the free ends have equal length. Cross them in the back and then bring them forward once again.
Check out the fit: it should be snug but comfortable.
Cross the ends in the front and make a loose knot. Do this operation twice, so that there are two loops.
Tighten the knot and leave the ribbons lying above the lapels.
And how do you tie a bow tie?. To be frank, it doesn't matter. Anyway you may use this good and trendy accessory to express your attitude towards style and fashion. Choose a self-tie cravat, if perfection is your priority.
---