Still don't have a pair of women's black jeans? You must definitely add them to your wardrobe! They will help you diversify your everyday and evening look. They add a serious dose of cool to your outfits. Moreover, they make the dressing process fast and easy. If you have no idea what to wear with black jeans, follow our step-by-step tips to look gorgeous.
---
Some fashionable looks with black jeans
Black denim pants deservedly top the list of go-to items in the feminine closet, because they always help you to dress up the outfits appearance. This colour goes with everything, it's true! Let's go over some great looks with black jeans.
Black&white outfit.

This is a win-win combination. A white blouse, shirt or sporty polo are the best items to match with dark jeans. The key idea of this look is a perfect contrast. To make it more stylish and clear, add some accessories - chic watches, sunglasses or a branded belt.

Look with colour anchor.

Black jeans can serve as the perfect background for other trendy garments. If being bright and vivid is your way to express yourself, pair them with tops in solid colors. Also it's a good idea to use some black details - for instance, buttons or prints on your shirt or blouse.

Totally black ensemble.

If you are courageous enough to go the extra mile, try to pull off a monochrome outfit. Though it seems easy to do, you should follow some rules. For instance, be accurate with black shades - they must be exactly the same.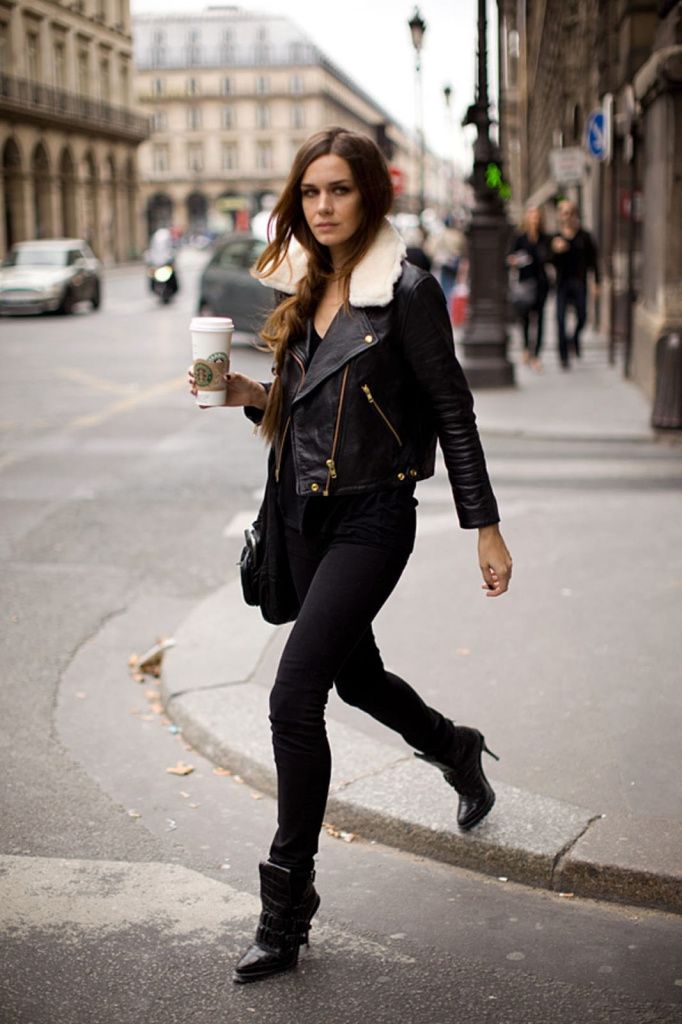 What to wear with black jeans to a party?
How to style your regular black jeans up to the hilt? Grab some scissors! According to some famous designers, it's the fastest and easiest way to customize your look for the party. Ripped pants is a nice base for a rock-chick look outfit. Combine your look with sleeveless printed T-shirt, denim vest, silver accessories and shoes with extremely high heels. On the opposite, you can form an elegant evening outfit. Laconic pastel top with silky blazer seem to be a nice pair for your regular black jeans. All together they look discreet, but still make a statement.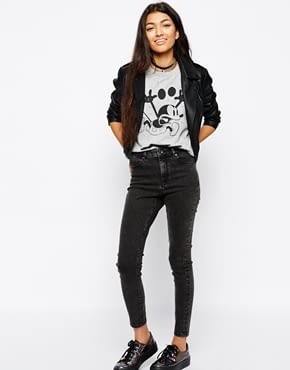 Now you see that despite the fact black jeans are neutral, they can be worn for different occasions - from routine business meetings to sensational parties.
---